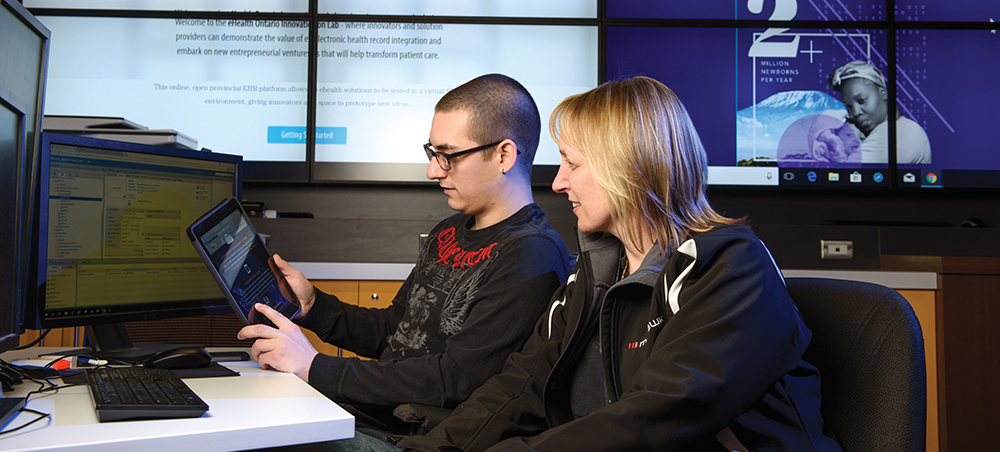 The mHealth & eHealth Development and Innovation Centre (MEDIC) conducts digital health applied research, provides advanced skill development services, and leads the design, development and testing of electronic medical records (EMR) systems, patient health records (PHR) systems, clinical assessment tools, and patient-facing mobile and web application development and device integration. MEDIC's Digital Health User Experience Lab, the only one of its kind in southern Ontario, supports MEDIC's usability research team to offer customized user-testing and validation of new and existing products and solutions.
Globally recognized for its expertise in Digital Health since 2009, MEDIC partners with government institutions, public health teams, clinician groups, researchers, NGOs, and commercial software vendors to accelerate the development of interoperable and secure healthcare IT solutions. MEDIC is Canada's Digital Health Technology Access Centre.
Services
Discover how we can help you solve your digital health challenges.
Labs & Equipment
Our facilities host a wide range of hardware, software and digital assets. 
Featured Project
My Stroke Team (MyST)
Researchers at McMaster University's Aging, Community and Health Research Unit (ACHRU) developed My Stroke Team (MyST). They asked MEDIC to create an app for the program that would allow patients and their caregivers to communicate, make decisions and arrange care in their own homes and communities.
Read more about MyST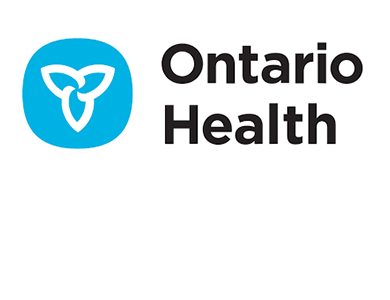 Featured Project
Innovation Lab
Available between 2016-2020, The Innovation Lab, was a sandbox environment that allowed digital health developers to work through a significant part of their R&D development. eHealth Ontario (now Ontario Health) asked MEDIC to lead the creation of the simulated environment.
Read more about Innovation Lab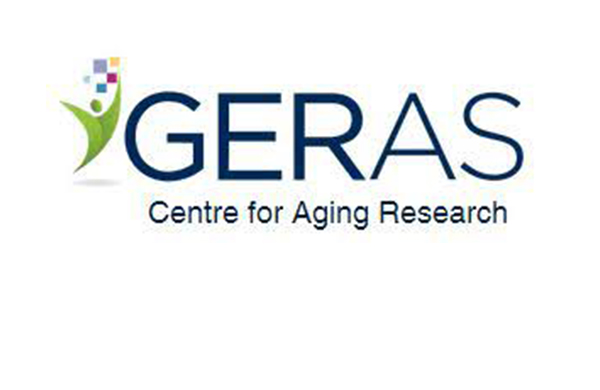 Featured Project
GERAS
The GERAS Centre for Aging Research developed a concept for an innovative digital health solution called the Fit-Frailty App: a customizable, interactive assessment tool. The research team asked MEDIC to provide the technical expertise needed to design and develop the app.
Read more about GERAS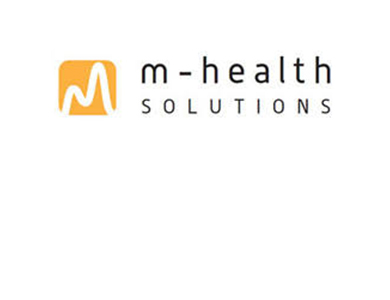 Featured PROJECT
m-Health Solutions
MEDIC partnered with m-Health Solutions to improve cardiac care for heart disease and stroke patients. Using Alberta as a proving ground, m-Health Solutions worked with Mohawk College to test an innovative mobile cardiac monitoring device that can be remotely monitored in real-time.
Read more about m-Health Solutions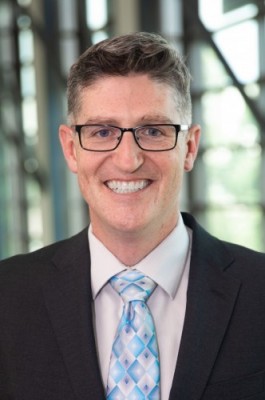 Jeffrey McIsaac, Acting General Manager, MEDIC & Dean, Applied Research
As the Interim General Manager of MEDIC, Jeff's role is to support the staff, students and industry partners engaged in applied research projects. Jeff holds an Honours Bachelor of Applied Science and a Masters of Applied Science from the University of Waterloo, with specializations in materials science and metallurgy. Jeff has held teaching and research positions most recently at Mohawk College as the General Manager of the Additive Manufacturing Innovation Centre and is co-owner of a number of patents. He has held senior positions in a number of sectors including materials manufacturing and cyber security and is an entrepreneur, starting and owning a number of his own companies between 2001 and 2014.
jeffrey.mcisaac1 [at] mohawkcollege.ca (Contact Jeff)   

Thank you to our funding partners
About IDEAWORKS
MEDIC is part of IDEAWORKS, Mohawk's active hub of applied research and innovation. IDEAWORKS accelerates Canadian and global innovation by supporting industry access to expert researchers, specialized facilities and world-class technologies.