Virtual Indigenous Student & Alumni Employment Gathering
Date: Thursday, February 4
Time: 9:00 am to 5:00 pm
Join for one session or all 7
This event welcomes 7 Indigenous Employers to share with us insights on their professions, networking and resume tips and answer those career starting questions. This recruitment opportunity allows for easy networking and opportunities into jobs with these employers.
Who our visiting Employers are: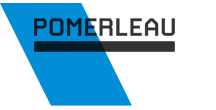 Pomerleau
Time: 9:00 am to 9:45 am
With Allison Morrison & Susan McCutchan
Register for the Virtual Session with Pomerleau
"We employ up to 4,000 employees across the country, we can undertake more than 150 projects simultaneously. Whether it's buildings, infrastructure or civil works, we deliver a wide variety of projects. We are passionate about innovation and state-of-the-art technologies, but - above all - we know how to adapt! From construction delivery methods to creative financing, we always find the best strategy."

Canadian Border Control
Time: 10:00 am to 10:45 am
With Tracey Watkins
Register for the Virtual Session with Canadian Border Control
"Are you interested in a law enforcement career? Do you want to be involved with enforcing over 90 acts and regulations that keep our country safe? We do that. We facilitate the flow of legitimate travellers and trade. We are a diverse workplace and are looking for analytical and career minded people of all ages, with strong communication skills and a commitment to service excellence. We want people who are ready to take on a new challenge every day. Are you ready?"

Hamilton Health Sciences
Time: 11:00 am to 11:45 am
With Carissa Cordon
Register for the Virtual Session with Hamilton Health Sciences 
Vision: Best care for all
Mission Statement: To provide excellent health care for the people and communities we serve and to advance health care through education and research.
Values: Respect, Caring, Innovation & Accountability
"Hamilton Health Sciences (HHS) is a community of 15,000 staff, physicians, researchers and volunteers that serve the southwestern Ontario residents. We are the only hospital in Ontario that provides specialty care for residents of all ages, from pre-birth to end-of-life. We offer world-leading expertise in many areas, including cardiac and stroke care, cancer care, palliative care and pediatrics, at many of our sites. Our sites include Hamilton General Hospital, Ron Joyce Center, Juravinski Hospital and Cancer Center, McMaster Children's Hospital, McMaster University Medical Center, Main St. West Urgent Care Center, St. Peter's Hospital, and West Lincoln Memorial Hospital. HHS is recognized worldwide as a hospital for healthcare research, focusing on improving the quality of care for our patients through innovation and evidence-based practices. We have a close partnership with McMaster University and Mohawk College, to help train the next generation of health professionals. HHS employees over 4,000 nurses (Registered Nurses and Registered Practical Nurses) including 120 Advance Practice Nurse (Nurse Practitioners and Clinical Nurse Specialists), and nurse leaders. We have many programs that support nursing practice, growth and development. HHS currently participates in the Nursing New Graduate Guarantee Program that offers full time employment to new nurses and Internationally Educated Nurses."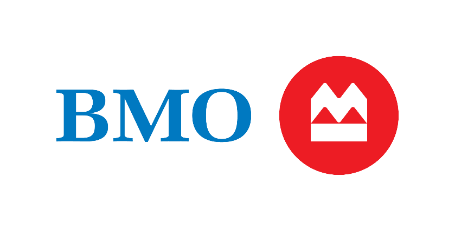 Bank of Montreal
Time: 12:45 am to 1:30 pm
With Kelly Duff
Register for the Virtual Session with Bank of Montreal
BMO Bank of Montreal created the Indigenous Banking Unit in 1992 to contribute to the economic self-sufficiency of Indigenous communities, businesses and individuals across Canada. BMO has committed to provide Indigenous communities with employment opportunities and improved access to financial products and services because it is good business!
BMO Bank of Montreal recognizes that our ability to contribute to the self-sufficiency of Indigenous communities is linked to the development of effective relationships with those communities. To foster these relationships, we are working with Indigenous communities in a spirit of partnership and cooperation to:
Build a workforce that better reflects the Indigenous communities we serve;
Enhance our understanding of the needs of the communities to contribute to economic well being;
Build mutual trust and respect through open dialogue and discussion with Indigenous communities, businesses and individuals;
Deliver value to our Indigenous customers by providing improved access to financial products and services.


Employment & Social Development Canada
(Innovation, Information & Technology)
Time: 2:00 pm to 2:45 pm
With Chev Cheechoo
Register for the Virtual Session with Employment & Social Development Canada
"Do you like solving puzzles with family and friends? Have you ever wondered how puzzles work in a computing environment? What if there is a way to connect both worlds in one place?
At Employment and Social Development Canada (ESDC), our Innovation, Information, and Technology Branch (IITB) does exactly that. Here in IITB we figure out how to solve 'puzzles' in an Information Technology and Information Management environment. Whether you are working with a testing team, using programming languages to figure out how to solve problems within a system or working with a team to help achieve business goals for projects, you are helping your family, friends, and neighbours in Canada receive better services.
Come find out more about us at our session at the Indigenous Student & Alumni Employment Gathering 2021 event."


Employment & Social Development Canada
(Workforce Strategies, HR Branch, Government of Canada)
Time: 3:00 pm to 3:45 pm
With Chrystalynn Maracle
Register for the Virtual Session with Employment & Social Development Canada
"Working at Employment and Social Development Canada, which includes Service Canada and the Labour Program, gives you the opportunity to help strengthen Canada's economy, society and communities. We are proud of the relationships we developed with First Nations, Inuit and Metis communities and organizations. I wish to acknowledge their support for today's event.
We were named one of the National Capital Region's Top Employers by the editors of the Canada's Top 100 Employers project, and now we are proud to share that we are also winners of the Canada's Best Diversity Employers Award! Our Indigenous Recruitment strategy is reflective of our commitment to grow a public service that is comprised of First Nations, Inuit and Metis across all occupations!"
Canadian Armed Forces
Time: 4:00 pm to 4:45 pm
With Sgt. Ray Starks
Register for the Virtual Session with Canadian Armed Forces
"The CAF offers unique educational programs and entry plans for Indigenous Peoples. By joining one of the programs you get to experience the CAF lifestyle while all expenses are covered. Such programs include The Aboriginal Leadership Opportunity Year (ALOY) which gives you a highly positive and productive academic year. Programs also include The Canadian Forces Aboriginal Entry Program (CFAEP)which offers a special three-week program for Indigenous peoples who are considering a career in the Canadian Armed Forces (CAF). During the program, you will get hands-on experience with military training, careers and lifestyle with no obligation to join the CAF after completing the three weeks."