Theresa Kelly
Practical Nursing with Indigenous Communities Program 2014 - 2015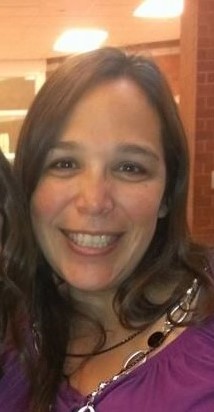 Theresa entered the Practical Nursing with Indigenous Communities program in the fall of 2014. From the beginning she has led by example. Theresa's presence and participation in class is always a gift. She offers insight, knowledge & wisdom to the class consistently. She demonstrates respect for all individuals, holds up a stellar work ethic, and brings her smile and kindness into every situation.
Theresa definitely embodies the spirit of caring. She is truly passionate about everything that she does in every aspect of her life. Theresa is an accomplished runner, advocate of proper nutrition, coach and educator of her ten children, caregiver for the elderly, wife and mother. Theresa's life partner also shares her joie-de-vie!
It is evident that Theresa's strong personal and family values are the foundation of all she brings to the table. She shows not only a willingness to learn but also joy in the process! Theresa's commitment to her education is to be commended. How fortunate are those who will benefit from all she has to offer! Theresa is indeed a shining star. She exemplifies the qualities that are so necessary in her caregiving role.
Theresa is kind, compassionate and intelligent person who possesses the personal attributes that will help her to be successful in nursing. She strives to be the best possible nurse that she can be and embodies both the art and the science of nursing. Theresa is an inspiration in every way, an exceptional shining star.
Volunteer Activities:
• Membership Co-ordinator for TEACH(Brantford Homeschooling Group) 
• Brantford Youth Flag Football coach
• Brantford Youth Darts coach 
• Doula 
• Social Club at the John Noble Home 
• Bakes for the Yes Homeless Shelter
Awards:
• Celebration of Learning School of Health Science Award 
• Eleanor Barr Award
Coral Fisher
Graduate of Mohawk College Social Service Worker Program in 2011
Coral has experience in three programs at Mohawk College. She was enrolled in General Arts and Science, Practical Nursing and Social Service Worker programs. She chose the General Arts and Science as an initial program because she had been out of school for many years and this was a program that offers a pathway to other programs and experience in a post-secondary environment. Coral found the Practical Nursing program a bit over whelming and too challenging with very high standards and expectations. Coral stated, "When I failed a course, I had to re-evaluate my options, I had to find support and strength to try again or try something different. I retook the course and I was successful."
Coral found resources and supports that helped her to be successful. She found the Indigenous Student Education & Student Services lounge to be a safe, welcoming and accepting place to meet other students and to escape the "hustle and bustle" of students in the halls. Accessibility Learning Services are available to support and advocate for students with disabilities. The accommodations were helpful to Coral's academic success. Coral stated, "no matter what challenges I was faced with, I tried to overcome and manage. I may not have been academically successful in all my courses but I learned from every experience".
Coral has fond memories about helping with the High School Welcoming Socials held to encourage Indigenous high school students to consider attending Mohawk College or a post-secondary education. Students, staff and faculty, all were able to participate in an Iroquois Social. Current students were mentors and shared information about their various programs. Those were good times!
Looking back on memories of attending Mohawk College and advice I would give to future students, "whatever challenges and difficulties you have, learn from the experience and develop courage, resilience and a better understanding of your capabilities".