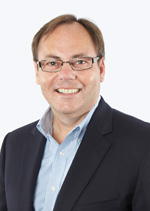 Here at Mohawk we are in the business of building a future ready workforce. We educate and serve more than 22,000 full time, part time and apprenticeship students every year.
More than 100,000 students have graduated from Mohawk since we opened our doors in the mid-1960's, with the majority of our graduates continuing to live and work in this area.
What has made our students successful is that we are always connected with the communities that we serve. More than 1,000 private, public and non-profit sector partners throughout our community, across Ontario, and beyond help train our students through co-ops, clinical and field placements.
By the same token, our partners have derived similar success from our collaborations. Mohawk continues to be one of Canada's top research colleges through our focus on applied research in energy generation and distribution, additive manufacturing/3D printing and electronic and mobile health solutions.
We have been fortunate to have so many mutually productive relationships – and to those partners past and present we thank you. But to continue this shared success, it is critical that we continue to build more opportunities for our whole community to engage and for our students to benefit from broader opportunities for hands-on learning.
We have developed this guide so that you, our industry and community partners, can learn more about how we can work together to both meet your business and strategic objectives, while at the same time building rich collaborations that help us educate, train and graduate a workforce that is ready to work and be successful.
I encourage you to explore all of the ways that our college can support you and your initiatives. Consider us now, and always, open for business and ready to partner.
Ron J. McKerlie
President, Mohawk College
Read Open for Business. Ready to Partner. (opens PDF, 8.2mb)