OneDrive works with Office online, so it's easy to create, edit, and share your documents. Follow this tutorial to learn how to save your documents to your Mohawk OneDrive for Business account.
---
Step 2: Access your Office 365 online tools and select
OneDrive
Click the app launcher in the top left corner to access your Office 365 online tools, from there you will be able to open your OneDrive.
Step 3: Welcome to your
OneDrive

!
Step 4: Creating Documents from
OneDrive
Click on "new" and then choose the type of document you want to create. The new document opens in the Office Online program for the selected type of Office document.
Step 5: Uploading documents from your computer
Select the upload option and search for your file on your device.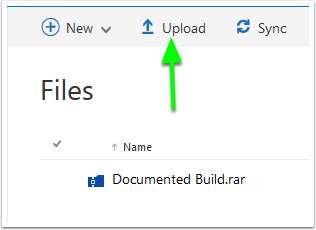 Step 6: View or edit a saved document
Select the title of your document to open it via Microsoft Online.
Step 7: Downloading a file to your computer
Click the checkbox next to the document you would like to download, followed by Download.