OneDrive
The cloud icon, opens your OneDrive account, used to store, sync, and share work files in the cloud. (1 TB  of storage). OneDrive is integrated with Dropbox making it the easiest way to submit your assignments from anywhere...even your mobile device.
Follow this Get started with OneDrive tutorial to learn how to create, edit and save documents to your Mohawk OneDrive for Business account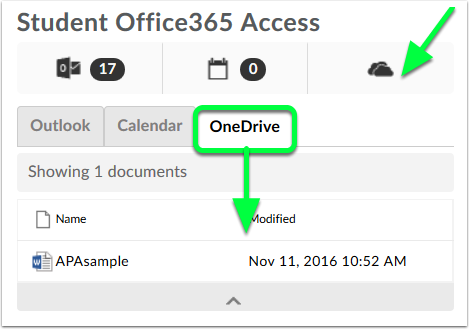 Your Dropbox folder includes the option to select files from your OneDrive account.
How to submit a file to an eLearn Dropbox from OneDrive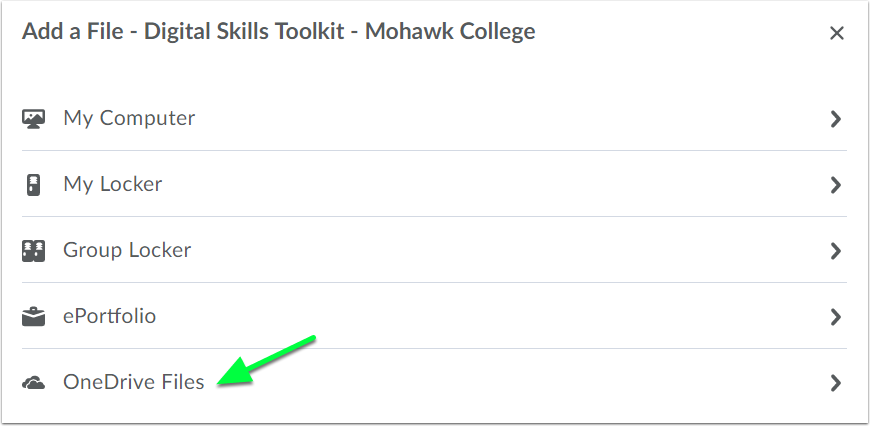 Check the file to add it to the Dropbox folder.