Access course content
From your course homepage, select Content  in the navigation bar. On the left panel, select the module you want to view.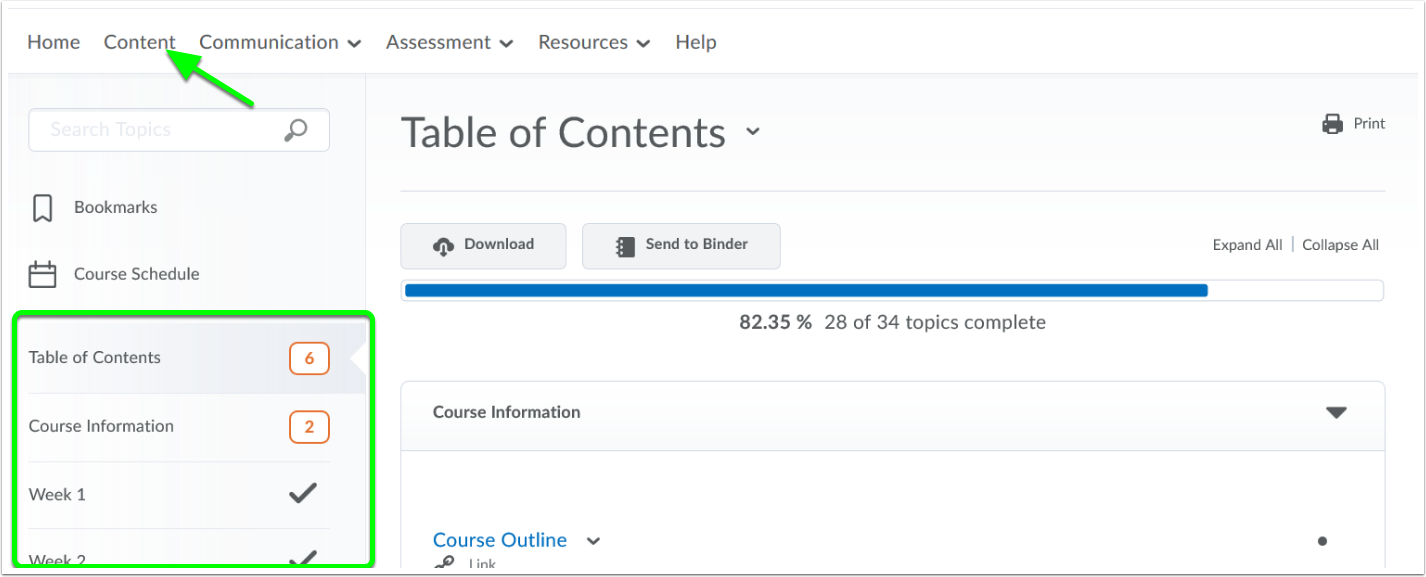 Bookmark content
When viewing course material, click the Bookmark button to add a bookmark to any important material you want to revisit quickly. Bookmarked items can be accessed quickly via the Bookmarks area above modules on the course content page.

Read and download content
Content can be viewed by clicking on the content title, or by selecting View Topic from the drop-down menu.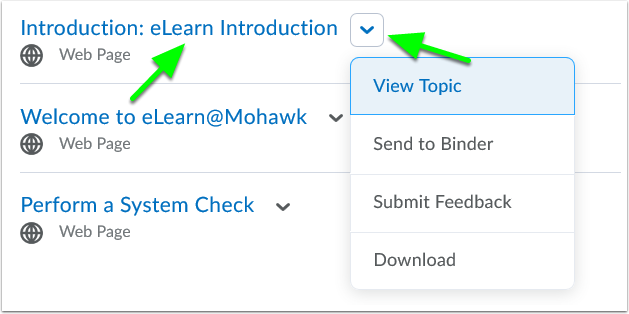 Individual topics or documents can be downloaded from the drop-down menu or by clicking the Download button  found at the bottom of the page when viewing.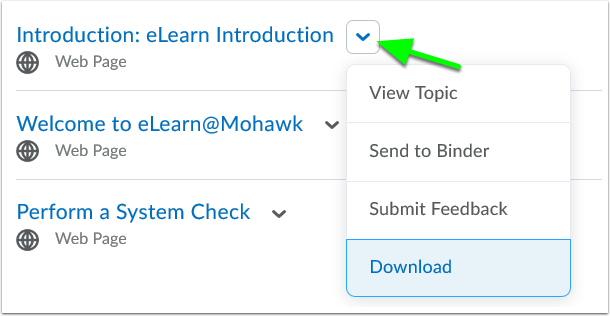 Video Tutorial