In the Discussions tool, your instructor may create topics for discussion. Students can respond to the topic, reply to a message and view all of their classmates responses.
To access the discussions for your course, click on the Communication drop down in the NavBar, and then select Discussions. The main discussion pages lists all the topics available for discussion. Most instructors have a General Q&A topic which will allow you to ask questions about the course.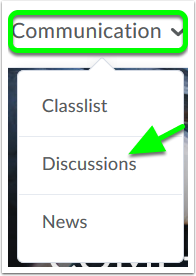 Creating a New Thread in a Discussion Topic
To add your thoughts to a discussion topic, follow the steps below:
Step 1: Select a discussion Topic from the list presented: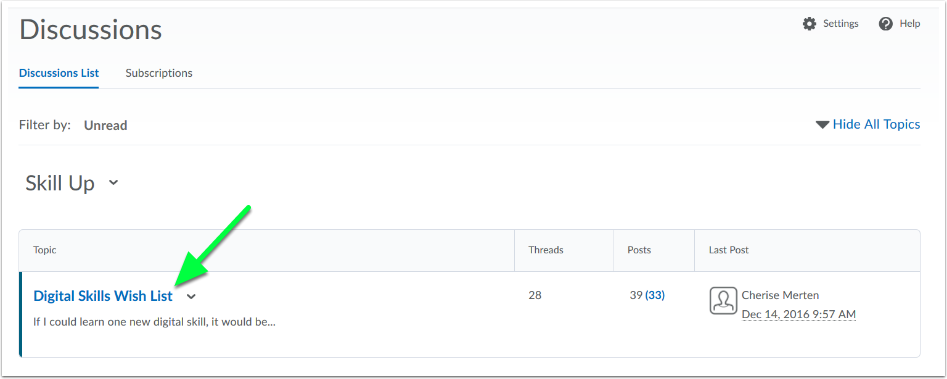 Step 2: Click on Start a New Thread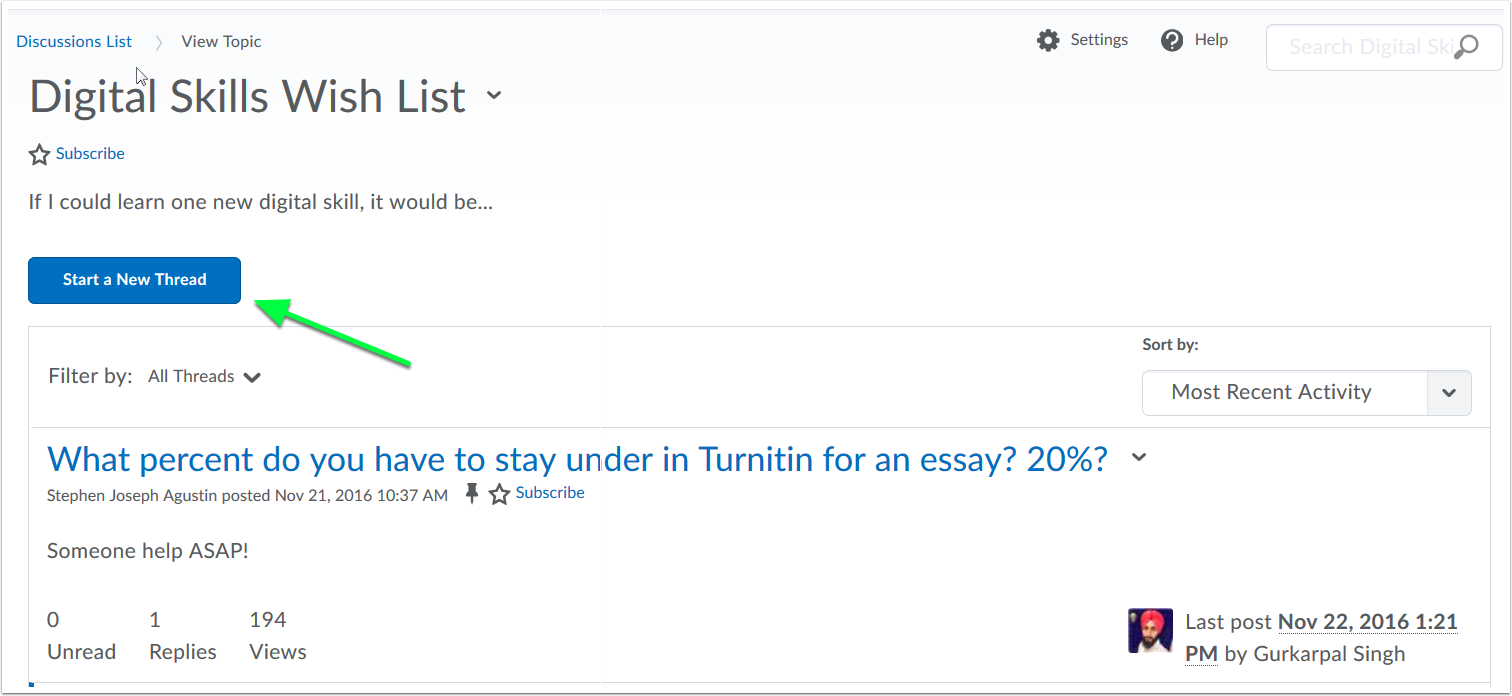 Step 3: Discussion Post
1. Add your subject
2. Type your message
3. Click Post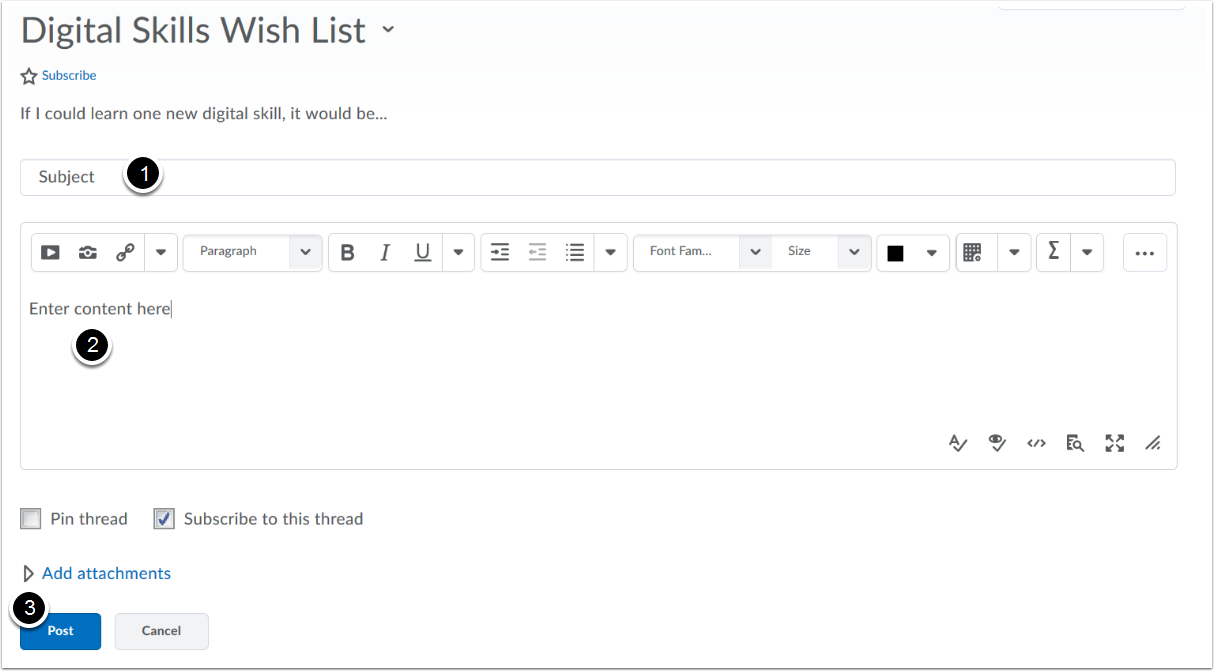 Replying to a Thread in a Discussion Topic
1. While on a Topic, click on the name of the Thread to which you wish to reply.
2. Click Reply to Thread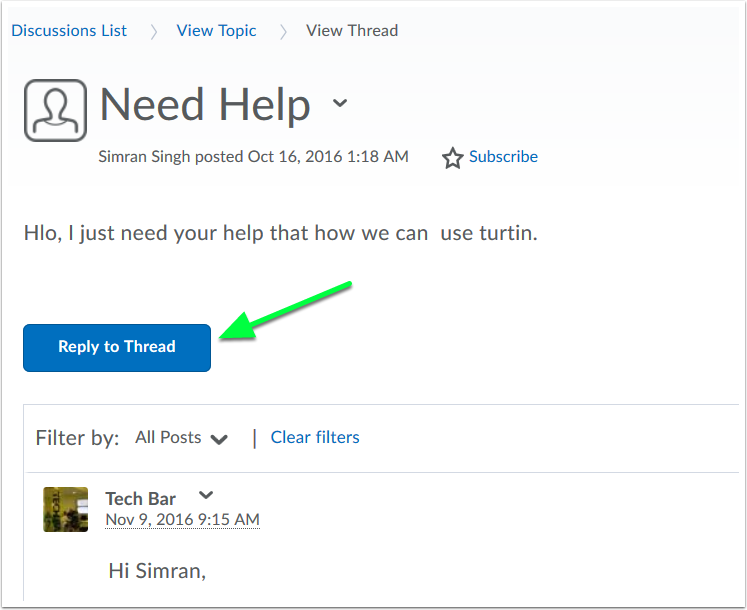 3. Type your response then click Post.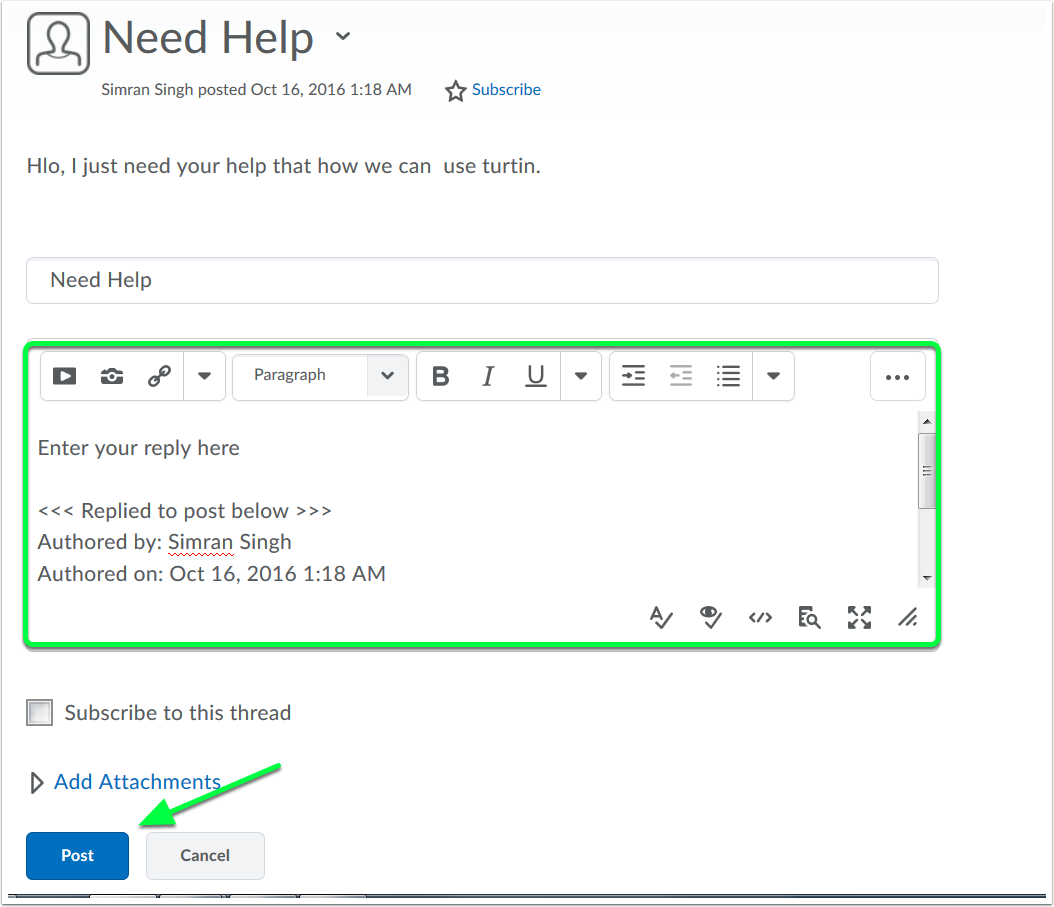 Video Tutorial