Use the Dropbox tool to submit digital copies of your assignments, view feedback from an instructor or view previously submitted files.
Best practices for naming files:
Follow your instructor's guidelines for naming assignment files
Files names should not contain spaces- use hyphens or underscores to replace spaces.
Do not use characters like slashes(/), ampersands (&), questions marks (?), quotation marks (") or asterisks (*).
It is good practice to include your name on all assignment files (Life-Happens-SmithJ.pdf)
Submitting an Assignment
Step 1: Select Assessment from the Navigation Bar, then select Dropbox.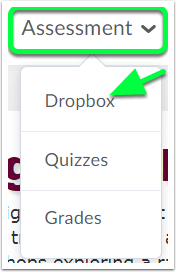 Step 2: Find your assignment on the folder list. Open Dropbox folders have a blue hyperlink. If the assignment due date has passed, the Dropbox folder will have black text and a date indicating when the folder was closed.

Step 3: Click on the Add a File

Step 4: Choose the file
Most often, your file is stored on your computer which is the default selection.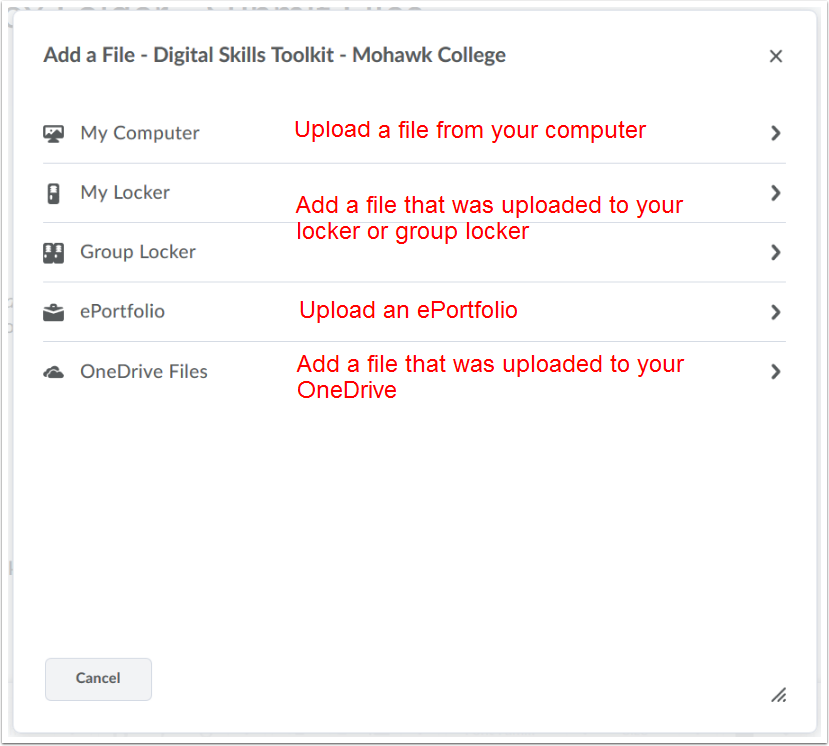 Step 5: Submit the file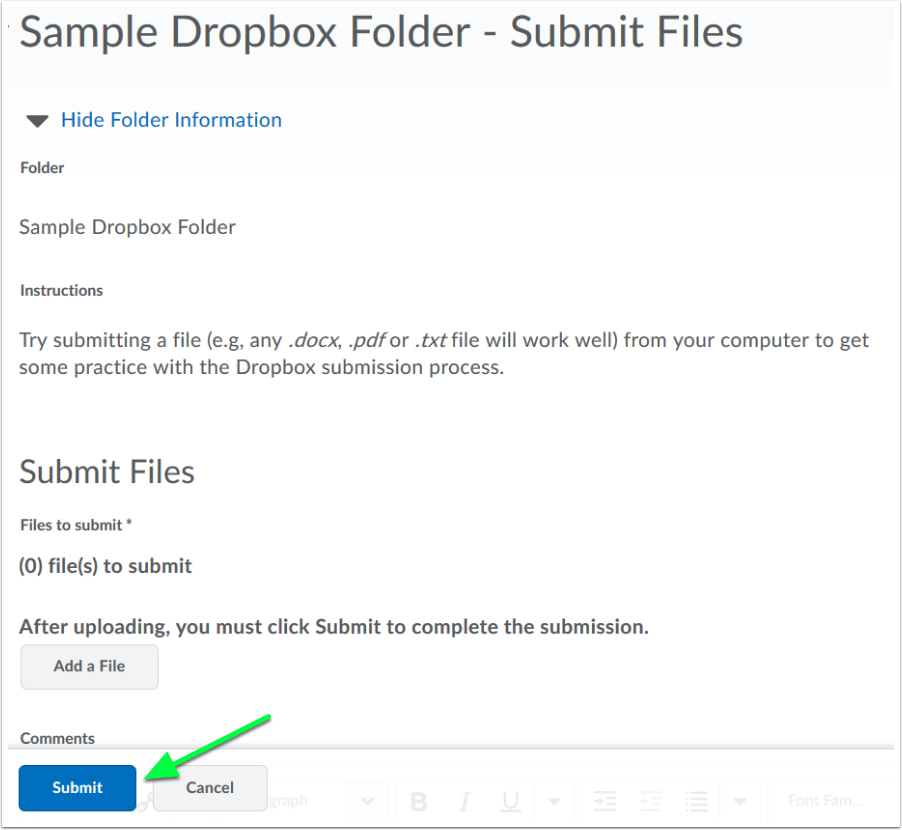 You will receive an email confirming that you have successfully submitted an assignment to Dropbox.
Dropbox Folder Options

This icon indicates that your assignment will be checked for originality using Turnitin. 
The group folder icon will be shown beside any group assignment folder in Dropbox. Any student in the group can submit the assignment
The score column is where you will find your grade.
Click the number under the submission column to see the history of this Dropbox folder.
View feedback from your instructor by clicking on the link found under the Feedback column

Submission History

for all Dropbox folders for this course is available

by clicking on the View History button at the top of the Dropbox folder pane. For group Dropbox folders, you can check who submitted each file.
Dropbox Video Tutorial