The news tool is used by your instructors to communicate important course announcements. News items will appear on the News widget on your course home page.
Dismissing a News Item
From the News widget on the Course Home page, click on the dismiss button (x) at the far right of the news item you'd like to dismiss.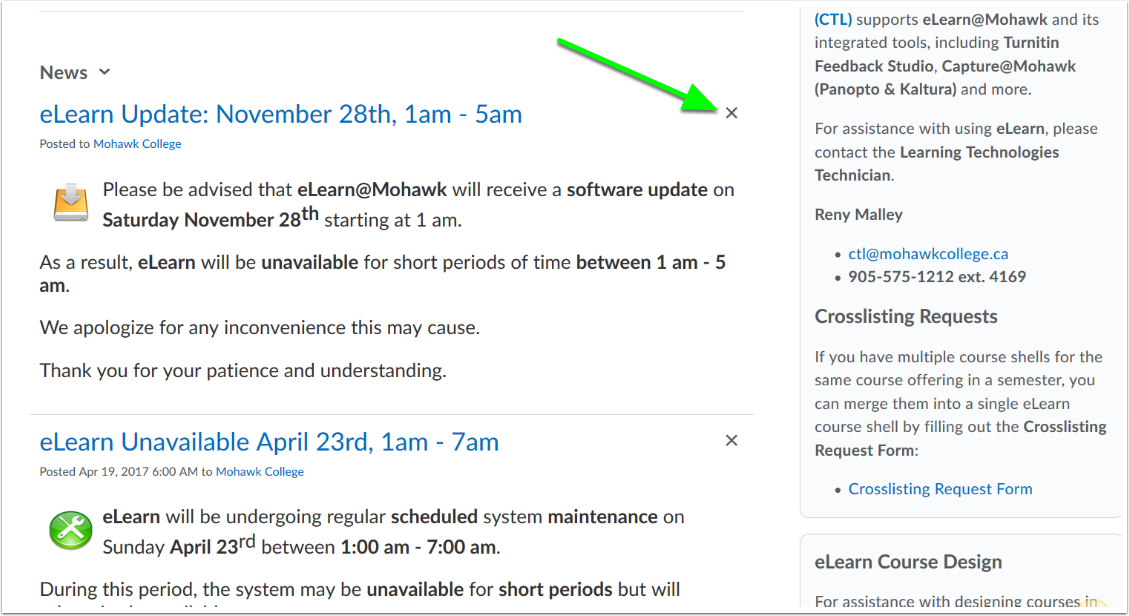 The news item no longer appears in your view of news. When you Dismiss a news item, you are not deleting it. You are only hiding it from your own view. The news items are still available in the News option under the Communication drop down list in the navbar.