Learn how to add and resize pictures within your ePortfolio presentation.
---
Step 1: Log in
eLearn
Step 2: Accessing the
 

ePortfolio

 

Tool

Select My Tools from the drop down menu and then click ePortfolio.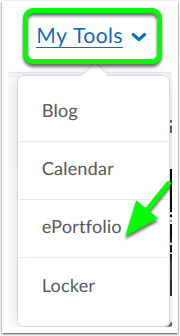 Step 3: Adding your image
Under "My Items" click Add and File Upload to upload your image to ePortfolio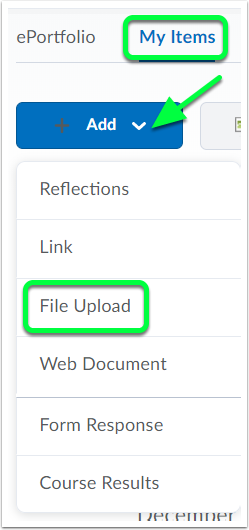 Step 4: Edit Presentation
Click the drop-down arrow beside the presentation you want to add the image to, followed by "Edit".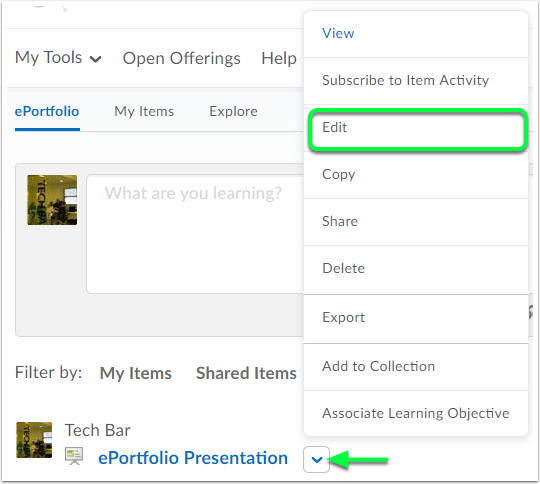 enter caption here
Step:6 Edit the Text Area
From the "Content/Layout" tab, select the page where you want to add the photo. Select the edit option, from the drop-down arrow beside your text area.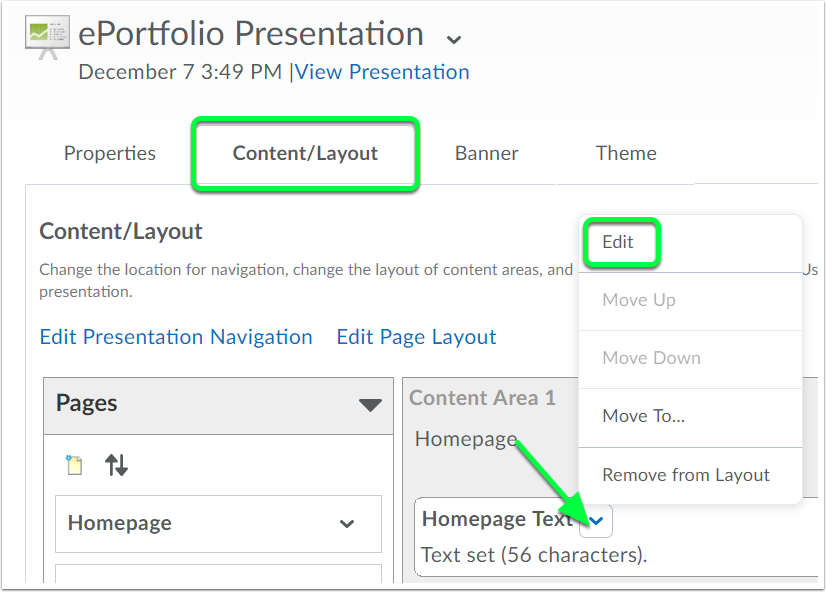 Step 7: Inserting a Picture
Click the "Insert Stuff" button to select the picture you are adding.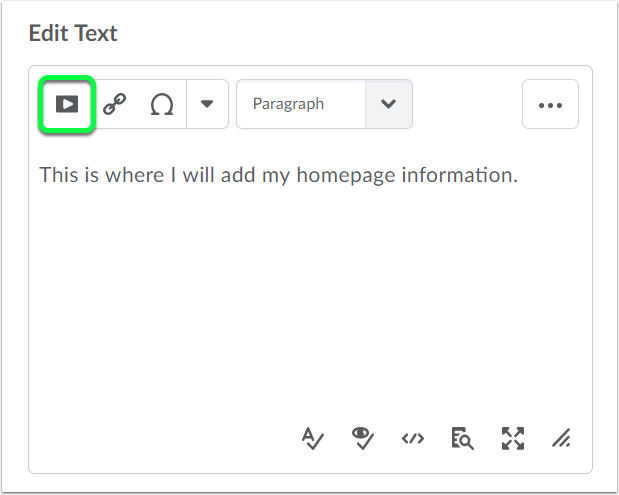 Step 8: Selecting a Picture
Select "ePortfolio" then click the radial button next to the picture, followed by the "Next" button.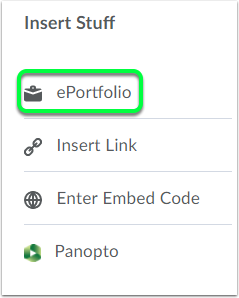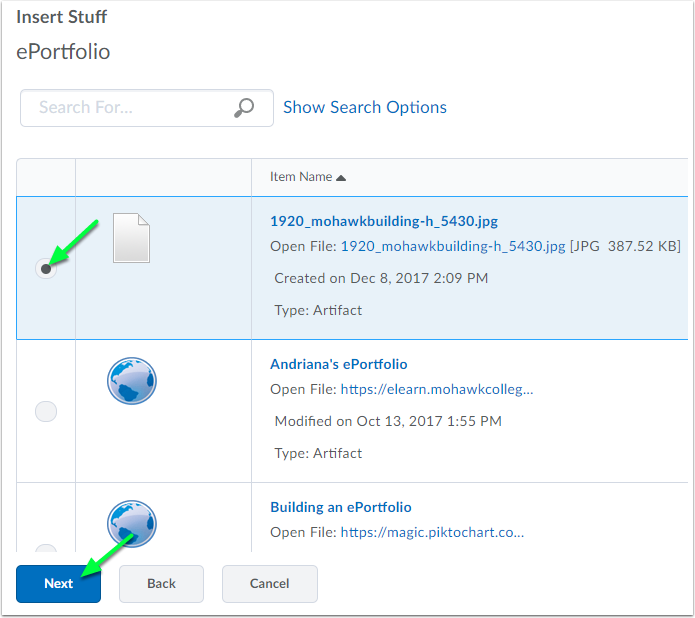 Step 9: Picture Link Text and Size
1. Enter the link text and alternate text for your picture, this can be the name of the picture you are adding.
2. With "Lock Aspect Ratio" enabled, enter a size in pixels into the width field for your picture. Leave the height field empty because this will change the width to your desired size while keeping the height in proportion. Click the "Refresh Preview" button to see the picture in the size it will be added.
Click "Insert" when done.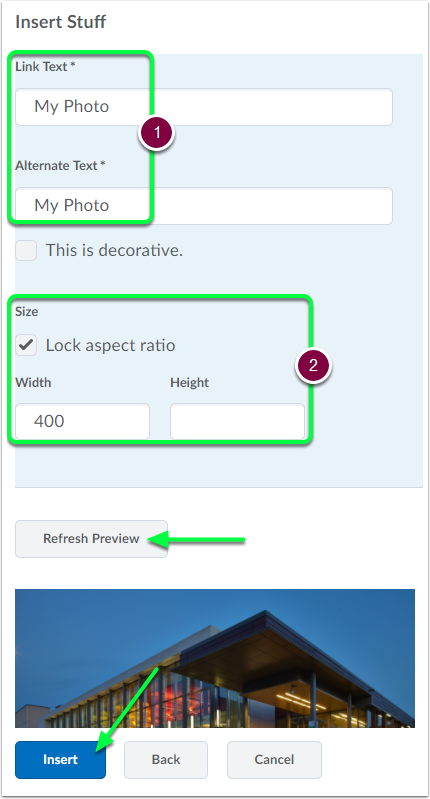 enter caption here
Step 10: Save and Close Text Area
Your picture has now been added to the text area, when finished click "Save and Close".