A presentation is a webpage or series of webpages. They allow you to showcase your work by selecting artefacts, reflections, and comments to present through one or more web pages.
---
Step 1: Log in eLearn
Step 2: Open your ePortfolio
Select My Tools for the drop down menu and then click ePortfolio.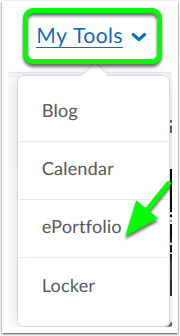 Step 3: Creating a Presentation
To create a presentation navigate to the My Items menu and select New Presentation.

Step 4: Editing Your Presentation
Once you create your presentation, the following options will appear:
Properties - Change the name of your presentation or add a description.
Content/Layout - Used to create/edit the content of your presentation.
Banner - Change the title displayed on your presentation.
Theme - Change the theme/template for course requirements or changing the look of your presentation.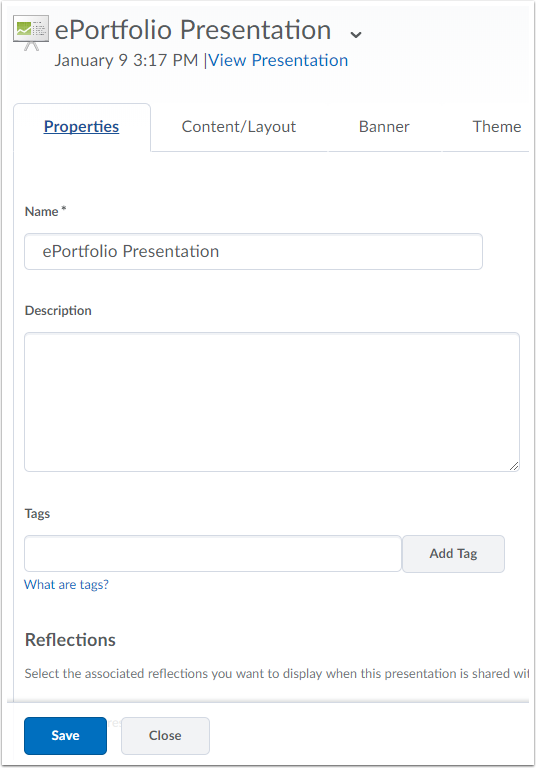 Step 5: Adding Content to Your Presentation
This is your main page where you will be adding and editing content that goes into your presentation. To view your presentation, click on View Presentation at the top of the page.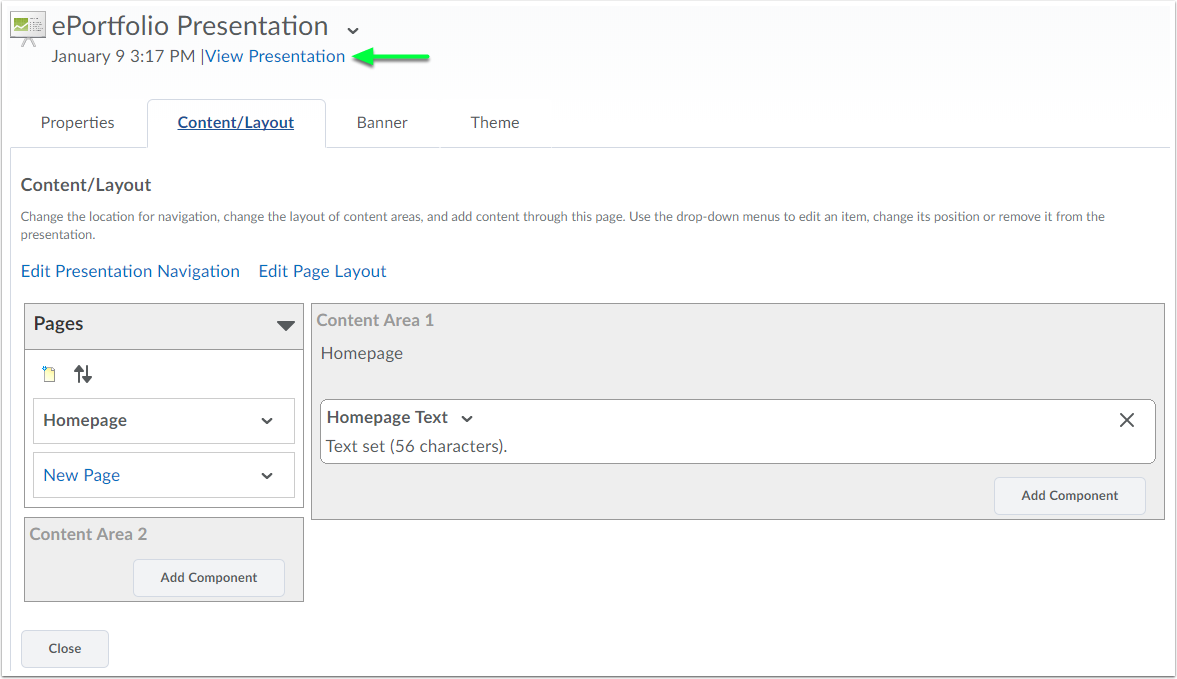 Step 6: Changing the page layout
Once you select Edit Presentation Navigation you are to change where the links appear on your presentation. You are given three options: Before, After or Header.
The page layout will change depending on what navigation you have selected. If the navigation appears as a header, then you are given the option of having three different content area layouts.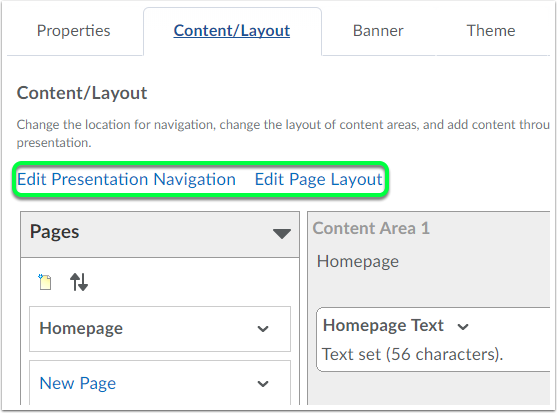 Step 7: Content/Layout Links
These are your links that will show on your presentation.
In order to edit the content on a page, you must select the page, which makes the font black. For example, About Me in the picture below is selected.
To add a new page, click the blank page located underneath the pages.
To reorder pages, click the two green arrows.
To edit the name and permissions of the page, click the drop down menu.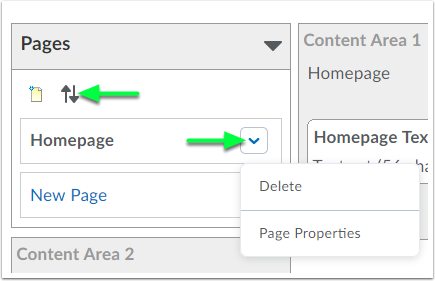 Step 8: Adding Components to Your Presentation
Select the page you wish to add your content to and then click Add Component. 
To delete a component, click the red x located on the left to the component.
To change the order in which the components appear, click the down and or up arrow.
To edit the components you have added, click the drop down arrow. You can also move or delete the component from this drop down menu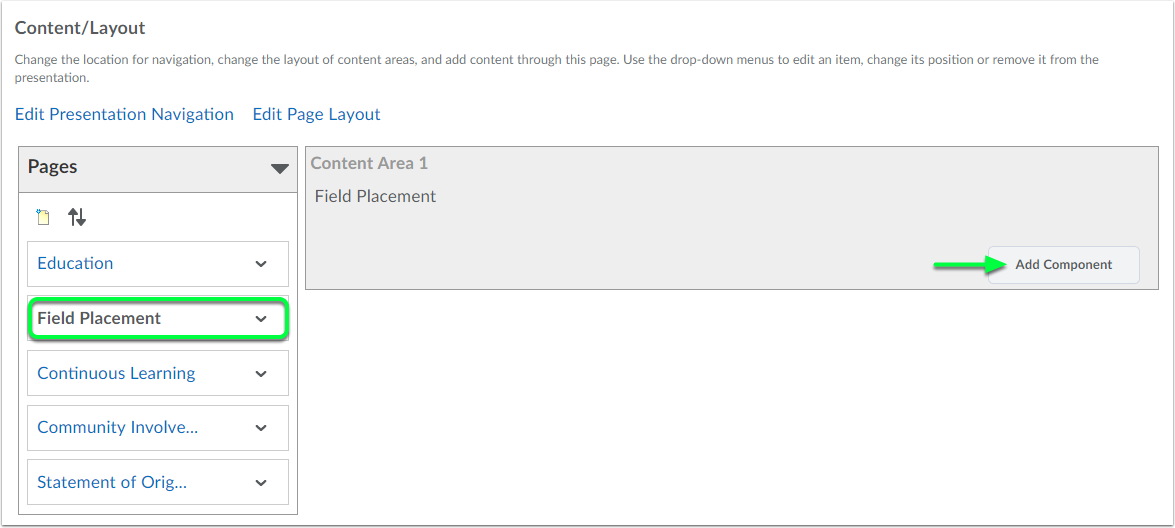 Step 9: Editing Display options for Components
Some Components, such as reflections, allow you to change the display options. Options will be different for different components. For example, images will allow you to resize and reflections will allow you to add a comment section.