Your instructor may be assigning your ePortfolio as an assignment to be submitted via the Dropbox. Follow the steps below to see how you would submit your presentations.
Step 2: From Dropbox, find your ePortfolio assignment folder
If you are required to submit your presentation for an assignment, you can submit it via Dropbox. Locate the course and Dropbox you wish to submit to. Click on Add a File.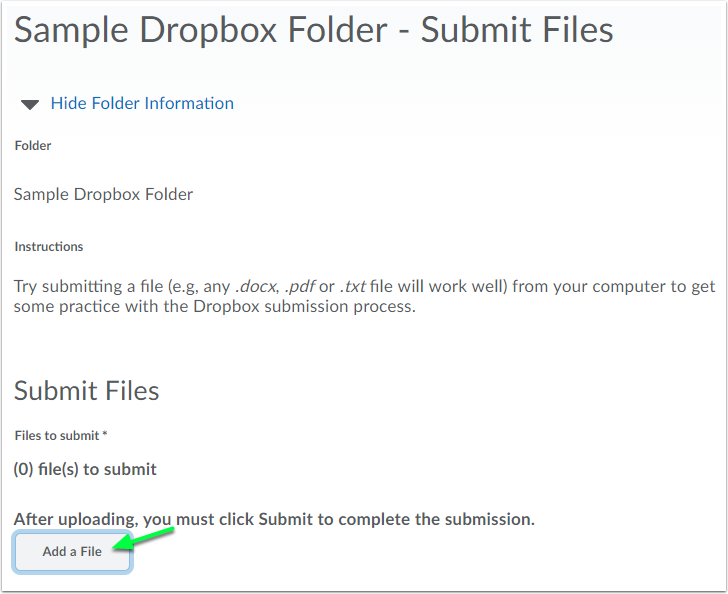 Step 3: Select ePortfolio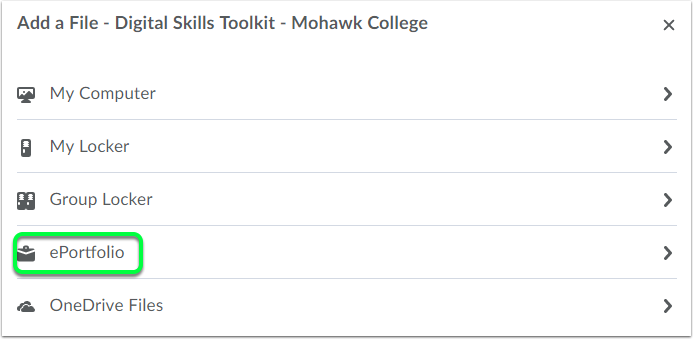 Step 3: Find your presentation under the ePortfolio option
Locate your presentation. Don't forget to Submit your file and make sure you get an email confirming your submission was successful.