Use this technical guide for instructions on viewing final grades, accessing MAP (My Academic Progress) and for ordering a transcript.
Step 1: Log in to MyMohawk
Step 2: Click on Academics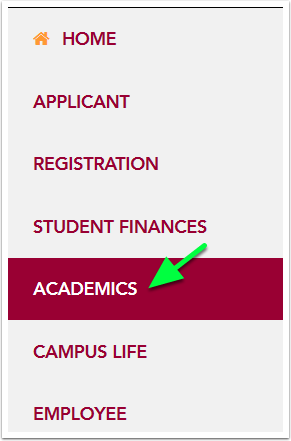 Step 3: Under My Grades, select an option: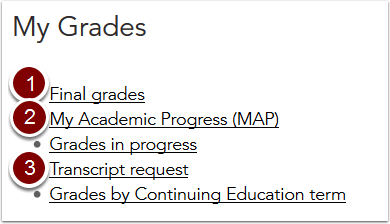 Option 1:  My Final Grades (by term)
Select your term and click submit to view your grades.

Option 2- MAP My Academic Progress (Full-time)
View your completed courses, grades and courses that are still required to be completed.
Option 3: Click on Order a Transcript for the Transcript Request Form PDF 
Complete the form and either submit it at the Square or fax it to the number given on the form.
Always remember to log out and close the browser windows.