The Language & Culture Centre (LCC) is your destination for meeting new friends, getting involved through volunteer experiences, participating in social and cultural events throughout the year and participating in short term ESL programming.
Director: Valentina Stagnani
Manager: Elyse Pipitone
Language & Culture Centre
Linda Epplett
International Square Coordinator
Linda coordinates service delivery in International Square, ensuring students have an excellent experience and that services are optimized at all times. Previous to this role, Linda worked in International Student Services, assisting students with permit and visa questions and coordinating services. Linda is passionate about ensuring international students have a safe and comfortable environment at Mohawk College and receive a warm welcome upon arrival.
Language: English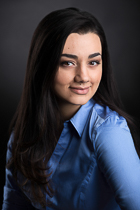 Ola Salah
International Welcome and Orientations Officer
Motivated by creating a welcoming environment for students, Ola understands the challenges facing international students as they start a new chapter of their lives in Canada. She plans and executes a variety of cultural events, recruits and trains volunteers, and collaborates with different departments on workshops and events. Sharing her love of travel and learning about new cultures, she works to foster an environment where students can feel like they are home. Ola is a recent Mohawk graduate from the Public Relations postgraduate certificate program.
Languages: English and Arabic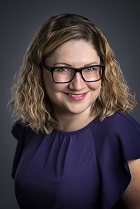 Amy Keuhl
Explore & Short Term Programs Lead
Amy helps build strategic partnerships within the college and with external partners at other institutions. Her work supports opportunities for Mohawk students and faculty to travel abroad for academic purposes, and for students to visit Mohawk for short-term learning experiences. Amy's experiences travelling abroad, studying international affairs, and teaching in remote locations in Canada allow her to empathize with students who are transitioning to new environments.
Languages: English, French, Spanish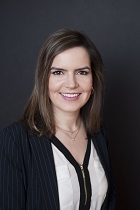 Andréia C. Lubini
Events Assistant
Andréia supports the behind-the-scenes and event day operations of the LCC. She liaises with college staff, faculty, volunteers and external organizations to create meaningful experiences for our students. Andréia has a passion for innovation and design. She brings her interior design background, logistics support and several years of customer service experience to the LCC. She enjoys learning about new cultures and, being an expat herself, has been through the joys and dilemmas of adjusting to life in a new country.
Languages: Portuguese and English