International Peer Mentoring
Our successful Peer Mentoring program allows new students to benefit from the experience and understanding of peers who can offer help with everything from settling in to classes to getting to know Hamilton and much more.
How Does It Work?
The Peer Mentoring program is a free service offered to all new international students. This unique opportunity will help new students connect with senior students at Mohawk, both before and after their arrival in Canada.
Our mentors are well trained and have experienced the challenges that come with deciding to study overseas.
It is a simple process: you request a mentor and you will be matched with an international peer mentor who will connect with you by email within a few days.
Having a peer mentor is like having an instant friend in Hamilton to help you access college services, learn your way around, find a good meal, or just to be helpful in any way they can.
We cannot wait for you to join our Student Connect team. Do not think twice, be one step closer to success and request a mentor!
There are MANY great reasons to request a Peer Mentor:
The program is both free and rewarding!
Get tips and information on accommodation, traveling to Canada, banking, shopping, restaurants, transportation
Learn about Canadian Culture and life at a Canadian college 
Get help with access to services at Mohawk College, awards and bursaries, insurance, work permits and more.
Your Peer Mentor will:
Offer insights into how to be successful and have the best study experience in Canada
Help make your learning experience fun and active by suggesting clubs, activities and sports
Share information about life in Canada and the City of Hamilton
Help you make connections with the Mohawk International team, even before you arrive in Canada
Continue to offer mentor support even after your arrival, for as long as you need it!

Tip: When you have completed a semester at Mohawk College and have become more comfortable, you can consider training to be a peer mentor yourself, allowing you to help future international students with their journeys!
To begin… just click here!
Fill in the information at the link, and your Peer Mentor will contact you in less than a week!
You can also become a Mentor…
The Peer Mentor Program is a helpful, rewarding service for our new international students and we are always on the lookout for warm, welcoming, friendly students to join our Peer Mentoring team.
We are looking for second-semester and later students with a willingness to listen, and who can offer encouragement while sharing what they have learned about life at Mohawk College and in Hamilton.
If you are a second semester student at Mohawk College, willing and able to help new international students, click on the link below to join our team of Peer Mentors or visit International Student Services at International Square (Room J137) Monday-Friday between 8:30am - 4:30pm to speak to an advisor.
Fill out your Application and Profile at the link above and get ready to: 
Enjoy our informative Peer Mentor training
Improve your leadership and communication skills
Make a real difference to your mentee
Enhance your resumé
Join in on fun Mohawk International events
Obtain Certificate of Volunteerism
Add this experience to your Co-Curricular Record
Most of all, HAVE FUN!!!
As a mentor your role is to help and provide information as needed to new international students, making their transition into Mohawk College and Canada as enjoyable as possible.
The Student Connect Program Coordinator will contact you and match you with a mentee (a new international student) within a few days. Once you have been matched with a mentee, you will start communicating with your mentee directly via email.
All applicants will be interviewed and receive training before being able to mentor new students at the beginning of each semester.
Testimonials
"My mentor was from my country and spoke the same language. She gave me timely guidance and was a constant source of support right throughout". - Mentee (anonymous)
"My mentor has been helping me since I was in India last month and when I arrived in Hamilton, it was great to know that she was my neighbour. Being from an Indian background, now I consider her as an older sister and she considers me as her cute little brother. There has never been a time that she hasn't helped me and moreover there were some issues with my timetable for which she played a critical role in getting me through. Overall it has been an excellent experience with her and I would surely give her an 11 out of 10 for all that she has done for me". - Mentee (anonymous)
"The mentor assigned to me has been impressive to be frank. He has successfully given me guidelines on how to settle down in school, how to get an affordable accommodation and how to get about my other activities upon my arrival. I will personally give him a 5-star rating. He is awesome". - Mentee (anonymous)
Meet Our Mentors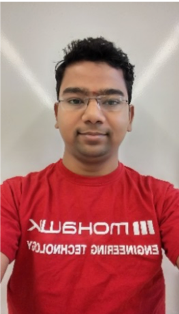 "It is a great platform for me to demonstrate my knowledge, experience and help students to acclimatize in the Canadian environment."
Name: Santosh Kumar Veerbadra
Program: Biotechnology
Country: India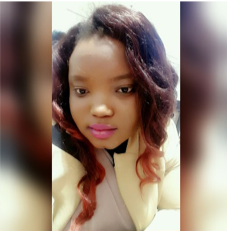 "Mohawk College is a place for everyone worldwide. No matter who you are, no matter where you come from, there are various platforms to help us all succeed."
Name: Feyisayo Adeola Akande
Program: Biotechnology
Country: Nigeria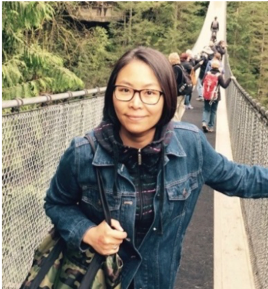 "Studying in a new country is a big challenge. I am a newcomer in Canada and I understand how hard it is, also how exciting it is. I would like to share my experience about English study, college life, and Canada life. Challenges are what make life interesting and overcoming them is what makes it meaningful. I hope you will enjoy your journey and I might be able to help you."
Name: Yuan Wen
Program: Graphic Design
Country: China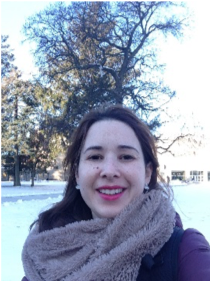 "I chose to be a Mentor because I feel grateful to share my knowledge and resources with others to support them to achieve their goals. My purpose is to help other students to have a great time at Mohawk College, enjoying this amazing experience."
Name: Sabrina Horvath Rizzi
Program: Pharmacy Technician
Country: Brazil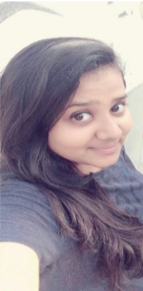 "Does not matter which country you are from, what religion people follow around you or what language they speak, the thing that matters is how you treat others and the way you work."
Name: Aangi Shah
Program: Recreation Therapy
Country: India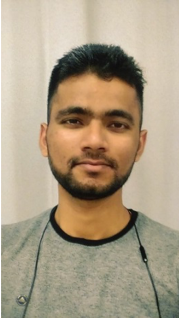 "Mentor is just not only the person like Google or a tour guide but, a person to trust and put faith in, who always gives positive response to the fellow student and always ready to help at all time."
Name: Akash Brahmbhatt
Program: Manufacturing Engineering Technician - Automation
Country: India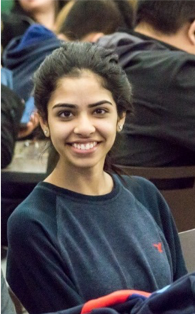 "Hi there, I chose to be a mentor because I wanted to share my experience at Mohawk with people. Mohawk is the best."
Name: Upinderjit Kaur
Program: Building Renovations
Country: India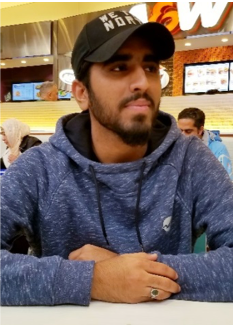 "We hope to break down barriers of communication and facilitate students getting to know about a new country and culture."
Name: Pratik Panchal
Program: Manufacturing Engineering Technician - Automation
Country: India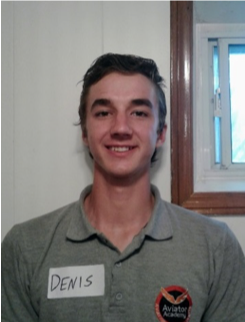 "I jumped to the opportunity of becoming a student mentor as soon as I heard about it because I love meeting new people and helping out. Also, I believe that anything is possible if you devote enough to the cause and believe in yourself. By sharing dreams and passions one's self confidence can be cultivated and a bright future then develops day by day."
Name: Denis Ranque
Program: Aviation Technician - Aircraft Maintenance
Country: Cameroon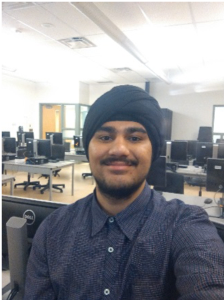 "I believe that open communication is the most important factor to enhance your skills and opportunity to meet new people. I have enough motivation for myself and my mentee, I love what I do, and it's contagious."
Name: Amanjyot Singh Suri
Program: Computer Systems Technology - Network Engineering & Security Analyst
Country: India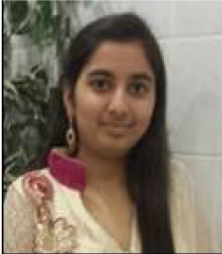 "I joined Mohawk in September 2015 for Biotechnology program. I am an international student and my hometown is Punjab, India. I like to volunteer at various college events and learn new things by meeting new people. I enjoy being a part of volunteer team."
Name: Arpanleen Kaur Dhillon
Program: Biotechnology
Country: India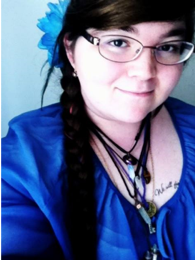 "I have been a mentor for two years. I have been a student volunteer at Mohawk for three years, and I have been at Mohawk for four years. I am currently studying my fourth program, Graphic Design."
Name: Bianca Tonolo
Program: Graphic Design
Country: Canada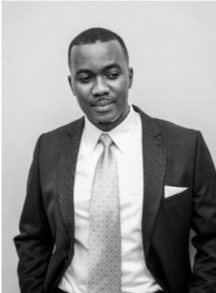 "I've learned that knowledge is nothing when you keep it to yourself, but is of great value when shared, as such I think it's quite fitting that I equip my prospective colleagues with information and support to get them settled at a faster pace."
Name: Isaiah Jerome Jackson
Program: Computer Systems Technician - Network Systems
Country: Jamaica

"I'm a Networking Engineer and Security Analyst student who previously lived in Korea for 10 years. I was helped a lot over those years and am eager to repay some of that kindness."
Name: Jarrett Butcher
Program: Computer Systems Technology - Network Engineering & Security Analyst
Country: Canada

"As an international student who has been at Mohawk College for 3 years, I always feel welcomed and supported. Every student would be involved in many social events and be offered precious career opportunities, which make Mohawk one of the best college in Ontario."
Name: Ngoc Duc Tran (Danny)
Program: Electrical Engineering Technology - Control
Country: Vietnam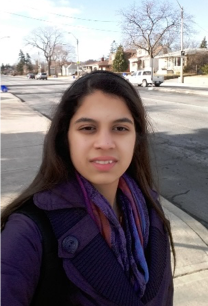 "I would like to Thank Mohawk as it provides us with a lot of opportunities and helps us to develop new skills by communicating with new people."
Name: Prabhjeet Kaur Chatha
Program: Architectural Technology
Country: India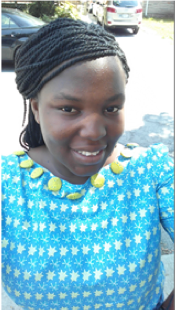 "Studying at Mohawk College has been an interesting one for me; the college community is success oriented and everyone's need is catered for irrespective of who you are."
Name: Victoria Olusola
Program: Business - Accounting
Country: Nigeria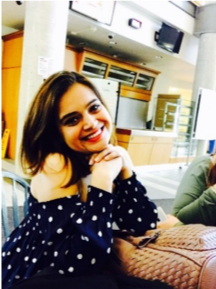 Name: Sarandeep Kaur
Program: Canadian Health Care
Country: India
Name: Ishita Parikh
Program: Environmental Technician
Country: India