Meet your Student Success Mentors!
Student Success Mentors are current Mohawk College students who have strong academic skills and study habits. They will be facilitating the Keys to Success workshops and meeting with students one-on-one.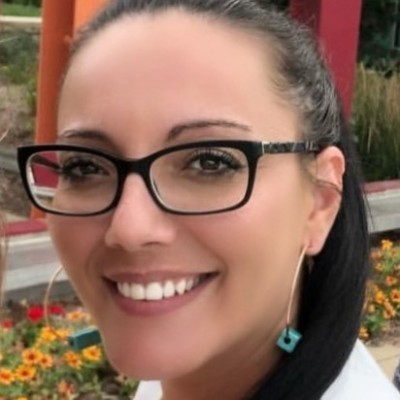 Meet Ana!
Hey there! My name is Ana Santos. I am in the 5th semester of the Business Administration – Marketing Co-op Program and I'm extremely excited to share my academic experience and skills with you in order to help you achieve success at Mohawk College! 
I've been a part of the Learning Support Centre since Fall 2019 working as a Peer Tutor, and currently as a Student Success Mentor. Advocating my true admiration for Mohawk College, as well as actively helping my peers achieving success in their programs, is an honour!  I have always had a natural tendency of being a good student and I really enjoy studying because this is a great tool, not only to be successful at school, but also as a future professional. I believe that knowledge is one of the most important tools in life. You can feel fulfilled, have a strong point of view to show, and perform your tasks better.
As a mature student and part-time worker, and with English as my second language, starting college was not easy. Therefore, I definitely understand that you may have many challenges to deal with. So, how can I help you in this term? By sharing my experience and many successful strategies I commonly use such as time management and online learning habits, I can help strengthen your confidence, motivation, and connection with the College!
Meet Emily!
Hi there! My name is Emily and I am in my 5th semester of the Business Administration Marketing Program. I look forward to guiding and witnessing your success as a student at Mohawk College.  
My goal as a Student Success Mentor, is to help you build a strong foundation of study and learning skills that can be further developed as you move along in your academic and professional journey. As a peer, I've faced similar challenges as a student and I'm here to ensure that you are not alone.  
As an early tip, the first step to your success is to be open-minded and continue to seek learning opportunities. I always say, if you are afraid to fail then you are afraid to grow. Do you sometimes feel like your study habits are getting in the way of your success as a student? Well, let's break down those barriers together and figure out study habits that work for you.  
You are open to share your study experiences or challenges with me during my one-on-one appointments. I'd be happy to share some of my tips and experience and I hope that you can take something from our appointments together! 

To book a 1:1 appointment with Ana or Emily, login/register to your Peer Tutoring account and select Study Skills & Student Success Mentor from the drop-down menu.