Meet your Study Skills Tutors!
Study Skills Tutors are current Mohawk College students with strong academic skills and study habits. They facilitate the Study Smart workshops and meet with students one-to-one.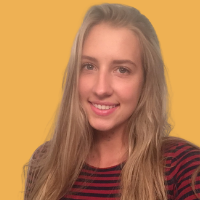 Meet Rileigh!
Hey everyone! My name is Rileigh Shiplo and I am very excited to help incoming students and returning students with all their study skills needs! This program is super important and helpful, as it ensures no one has to struggle alone. There are so many studying methods, it can be overwhelming to figure out which one works best for you. Having someone to break it down with you can change a lot!
My Favourite Subject: Anything law-related has always been my favourite, as it is always evolving and changing. It is intellectually challenging and requires problem-solving and innovative thinking!
My Top Study Tip: Actively engaging in your material is everything! Reading and re-reading is not an effective studying method if you are not engaging with the text to help promote understanding and recall.
Favourite Food: Anything pasta-related!
What Keeps Me Motivated: My definition of "success" and meeting deadlines and goals.
---
Meet Olivia!
Hello! My name is Olivia Barontseff. I am super excited to share my experiences from my undergraduate degree from Laurier and from my first two semesters at Mohawk College. I am passionate about working smarter, not harder, and I know I have some awesome strategies and tips to share with students!
My Top Study Tip: My top study tip is to interact with your material! What does this mean? Read it out loud, write it down, get a friend to quiz you! Passively reading material over and over is so yesterday; interact!
Favourite Food: Red Thai Curry! I love experimenting in the kitchen, but my all-time favourite is Chrissy Teigen's Thai Curry from her Cravings book. So good!
What Keeps Me Motivated: The desire to learn and grow keeps me motivated. I am passionate about unlocking my full potential and encouraging others to do the same, so wanting to get to that place and wanting to learn things about myself keeps me going!
---
To book a 1:1 appointment with our Study Skills Tutors, visit the Peer Tutoring website to register/login to your account and select Study Skills from the drop-down menu.