Online tutoring services, including writing support*, math support*, and course tutoring* will resume on September 28th, 2020.
At this time, the Learning Support Centre and Mohawk College continue to offer a range of support services available online! We encourage you to explore the various online supports, including Keys to Success, Math Minutes Videos, and ESL Resources. For a full list of suggestions, please visit the LSC homepage.
You may also wish to follow us on our social media accounts, Twitter & Instagram (@mohawklsc) for information about events, study tips, and up to date information about services.
Our team is still here to support you! Please reach out to lsc [at] mohawkcollege.ca with any questions.
*Course tutoring and math support are available for a selection of first year subjects. All peer tutoring services are subject to tutor availability and are not guaranteed.
Free tutoring for your Communications course!
Get help with your essay writing, speaking, listening and reading skills.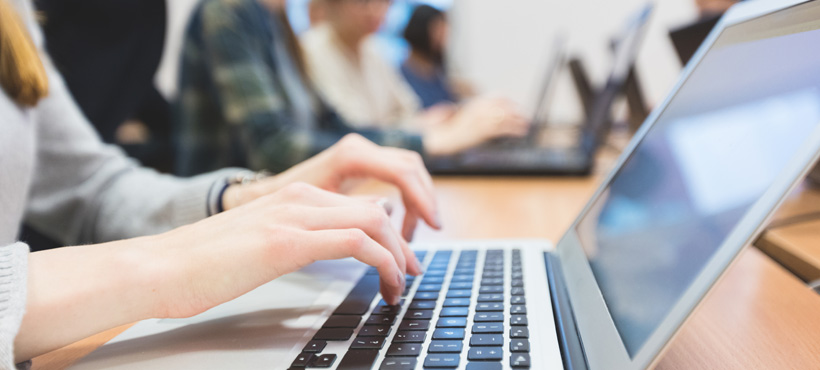 Book an Appointment
Please note: The Writing Centre assists with writing consultations. We do not compose, edit, or re-write assignments. We empower you to become a better writer! Therefore, YOU are ultimately responsible for your work and assigned grade.  The Writing Centre is to be used for Mohawk College academic related activities only.
Online Chat appointments: Please ensure you book a one hour appointment. The Writing Centre is not responsible for any technical difficulties which may arise during an online appointment.
New! Use your MohawkApps to get Paragraph and Essay Punch!
What is the Writing Centre?
Located at our three main campuses, the Writing Centre is dedicated to improving student employability and success by developing written and verbal communication skills.
We provide activities to develop communication skills, including peer tutoring and writing consultations, grammar software programs, reading comprehension exercises, helpful resources and ESL Conversation Clubs.
Hours of Operation by Campus*
*hours subject to change without notice
---
Conversation Club
Practice your English! Book an online 1 to 1 appointment to improve your speaking and listening skills!
Location: Online