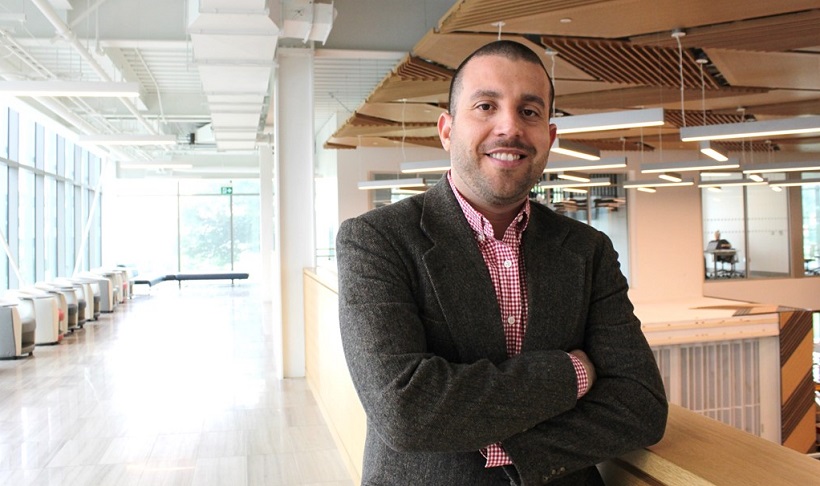 FREE Workplace Communication Skills for Technology
Do you training or work experience from your country in Architectural, Engineering or IT?
Occupation-Specific Language Training (OSLT) is a FREE course that will help you improve your workplace communication skills within your field. With OSLT you will increase your confidence in job interviews and when interacting with others at the workplace.
OSLT Technology consists of three 40-hour online modules:
Module I: Accessing the Technology Job Market in Ontario
Conduct research related to a job search, such as labour market trends, occupational requirements, pathways for working in your occupation, networking opportunities and helpful resources.
Analyze job ads to better understand what employers are looking for and how to tailor your application.
Introduce yourself in the job search context.
Describe your professional experience and present your knowledge, skills and attributes effectively.
Create a plan for moving forward in a job search.
From May 19 to June 26, 2020
Module II:

Communicating in the Technology Sector
Explore relevant cultural concepts and how to adapt communication to suit your purposes.
Improve skills for gathering and sharing information in the workplace.
Make presentations in the workplace context.
Use the telephone and email effectively.
From September 21 to October 30, 2020
Module III: Managing Workplace Interactions in Technology
Explore workplace structures and workplace cultural concepts.
Work on teams, make and respond to requests, offer suggestions and recommendations, and negotiate and problem-solve with others.
Participate in team meetings.
Deal with challenging interactions.
From November 9 to December 18, 2020
Eligibility:
You are a permanent resident of Canada or a protected person who lives in Ontario
You have prior knowledge or experience in architectural technology, engineering or information technology
You have English at an intermediate level (Canadian Language Benchmark 6 to 8)
You are familiar with computers and related technology
You have access to a computer with a camera, microphone, and sound as well as an Internet connection.
---
Details:
Online meetings: you will participate in a one-hour weekly video conference with your class on

Thursdays from 7-8 pm

OSLT is an online course: students will need to set up a schedule and regular routine for completing the individual activities each week
Students will need access to a computer with video and audio capabilities as well as an Internet connection.
---
What questions do you have?
Contact us: learnenglish [at] mohawkcollege.ca (subject: Question%20about%20Accessing%20the%20Health%20Care%20Job%20Market%20in%20Ontario%20)  
Call: 905-575-1212 Ext. 3092
---
Looking for a job in your field of experience?
---
Other free services and programs available at the college:
---