Important information: Please note that as a result of the current COVID-19 pandemic, the programs listed below are delivered in an online format.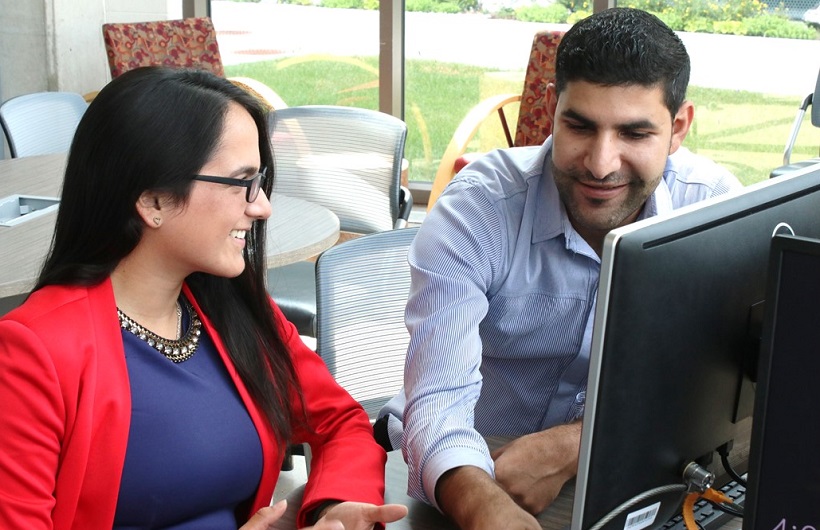 Get ready for college!
LINC College Preparation program will help you to develop the skills you need to succeed in college. The fast-paced learning environment prepares you for the demands of college. The program is offered for free to eligible newcomers.
Develop skills for college:
Critical reading and thinking

Academic research skills and academic writing skills

Academic presentation skills

Attending college lectures

Group work skills

Study, note-taking and time management skills

Test/exam-taking skills

Using online learning management system
Program highlights:
LINC College Preparation meets the English requirement for post-secondary admission at Mohawk College

Part-time option available:

Listening/Speaking module.
Reading/Writing module.

Duration: 14-week semester
---
Technology required
Due to the pandemic, our courses are delivered in an online format. This means that you will be managing technology and you will need to have access to the following:
A computer with a camera, microphone, and sound. We would love to see you and hear your voice during classes.

A high-speed internet connection

A comfortable place at home where you can interact with your classmates and teachers. This will help you to learn better and faster!'
---
Who can register in LINC College Preparation program?
Permanent resident of Canada or protected person (with Notice of Decision)
With valid proof of your Canadian Language Benchmark assessment at level 6.

Obtain your proof of Canadian Language Benchmark assessment at: YMCA Immigrant Services, 25 Main Street West, 905-526-8452, or 211 Centennial Parkway North, 905-662-9400. Or click here
---
Next semester starts January 6, 2021
---
What questions do you have?
Contact us: learnenglish [at] mohawkcollege.ca (subject: Question%20about%20LINC%20College%20Preparation%20program)
Call: 905-575-2421
---
Do you have education and work experience from your country? Learn how to access the Canadian job market
---