Important information: Please note that as a result of the current COVID-19 pandemic, the programs listed below are delivered in an online format.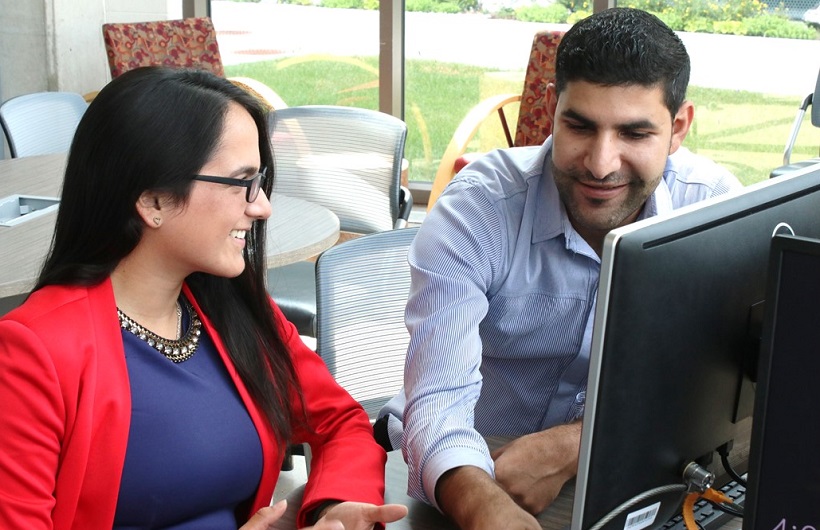 Get ready for college!
LINC College Preparation program will help you to develop the skills you need to succeed in college. The fast-paced learning environment prepares you for the demands of college. The program is offered for free to eligible newcomers.
Start September 9, 2021.
Develop skills for college:
Critical reading and thinking

Academic research skills and academic writing skills

Academic presentation skills

Attending college lectures

Group work skills

Study, note-taking and time management skills

Test/exam-taking skills

Using online learning management system
Program highlights:
LINC College Preparation meets the English requirement for post-secondary admission at Mohawk College

Part-time option available:

Listening/Speaking module.
Reading/Writing module.

Duration: 14-week semester

Opportunity to participate in the Newcomer Mentorship Program.
---
Join us for an online info session to learn how our programs can help you!
Tuesday, July 27, from 3-4 pm
Tuesday, August 10, from 12-1 pm
Thursday, August 26, from 3-4 pm
---
Technology required
During this time of COVID-19 all our programs and courses are delivered in an online format. This means that you will be managing technology. You will need to have access to:
A high-speed internet connection.

A computer or laptop with a camera, microphone, and sound.

A comfortable place where you can interact with your classmates and teachers. This will help you to learn better and faster!
---
Student eligibility
Permanent resident of Canada or protected person (with Notice of Decision)
With valid proof of your Canadian Language Benchmark assessment at level 6.

Don't have proof of CLB assessment? Contact YMCA Immigrant Services to book an appointment to take the assessment. YMCA's phone number is (905) 662-9400 or (905) 526-8452
The assessment has no cost for permanent residents and protected persons.
---
Here's what students are saying about LINC College Preparation program!
Karla Rangel
I found the course very useful, interesting, and challenging. I learned a lot. I am pretty sure that I am going to use all the knowledge I got during the course in my future life.
---
Klodia Haroun
The LINC College Preparation course was really valuable to improve my four skills in the English language. Also, it provided great resources to help us with our studies.
---
Elaheh Mohabbatyabadeh
Do not hesitate. This is a great way to strengthen your English skills and make great friends.
---
What questions do you have?
Contact us: learnenglish [at] mohawkcollege.ca (subject: Question%20about%20LINC%20College%20Preparation%20program)
Call: 905-575-2421
---
Do you have education and work experience from your country? Learn how to access the Canadian job market
---