Meet some of the graduates from the Workplace Preparation Program!
Manoj - Finance and Accounting Professional from India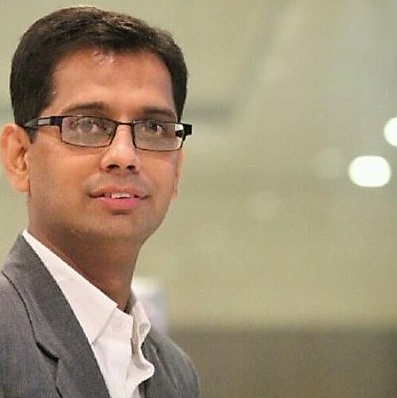 Manoj Lalit credits the Workplace Preparation Program at Mohawk College with getting two offers of jobs in his field. Manoj is an Accounts Payable (Finance & Accounting) professional from India with 15 years of experience. He began looking for work when he first arrived in Canada but became discouraged because he didn't get any responses to his applications. He realized he needed to learn how to look for a job in Canada and that he needed expert guidance. He turned to the Workplace Preparation Program (WPP) at Mohawk College and says that this program helped him to gain the skills, knowledge and confidence he needed to be successful.
Among the skills and knowledge Manoj learned are resume and cover letter writing, interview questions and answer techniques, the importance of networking and informational interviews, and how to use LinkedIn effectively. According to Manoj, he learned how to market his skills and experience in a cover letter and resume. "Earlier my resume was not of any use, but after joining WPP, I was able to tailor a very valuable resume with the support of my teachers." Clearly, Manoj was able to make his resume work for him because he began getting interviews, and he says the interview strategies he learned in the Workplace Preparation Program were very valuable. "At the time of being interviewed, I did not feel at all that I was giving an interview, rather I felt like I was just having a conversation with the interviewer. I was so comfortable because I had learnt the techniques to answer those questions." In fact, he received offers after both job interviews!
Manoj learned and used the power of networking to help him find the jobs to apply for. He arranged an information interview, which is a conversation with someone already working in the field to learn about the requirements and opportunities in the industry in Canada. "It helped me a lot to understand my industry in the Canadian job market. I got answers for my questions related to my industry, which also helped me to stay current in my field. Also, I understood the power of information interviews, when the interviewee referred me for an open vacancy in the same bank she has been working with." However, it was through traditional networking on LinkedIn that Manoj found his current job. He connected with a former student of the Workplace Preparation Program and learned of an opportunity at this graduate's employer. With a personal connection, a perfectly crafted cover letter and resume, and the skills and confidence to ace the interview, Manoj traveled smoothly on the road to success that he had built with the tools gained in the Workplace Preparation Program.
"I was very impressed with my teachers in the Workplace Preparation Program. Both of them are the best teachers I ever had in my life. They are very knowledgeable, supportive, responsible, kind and very friendly. They very well understand the diverse cultures and how to deal with them gracefully, as they teach students/immigrants from different countries. I strongly believe that only because of them, and this course, today I have got my first job in Canada, in the company and role I wanted to work. I strongly recommend that all newcomers join the Workplace Preparation Program at Mohawk College, if they want to learn, get a job and settle down in Canada."
---
Jaime Loaiza
There are many different obstacles internationally trained professionals have to navigate and solve once here in Canada. Prior to starting Workplace Preparation program (WPP), I found myself needing a much clearer path for landing in my field in Canada. Five months prior to starting the program, I was struggling with coming to the realization that I was no longer working in my professional field. This can be overwhelming initially and challenging at times to move past. 
WPP helped highlight some of those barriers and how to overcome them. Having the opportunity to be in an academic environment, sharing and gaining knowledge with everyone in the program positively affected my well-being, allowing me to adapt more smoothly and better understand how to effectively apply within my field of work in Canada.
Jaime has a background in Architectural Technology
---
Paula Avila
A valuable lesson I've learned from the Workplace Preparation Program was to know and use the NOC list. I knew of its existence before, however I did not know in which way it could be helpful for my career. I believe the more we know, we will be better prepared to understand the Canadian job market, we will be capable of negotiating a salary, and research for similar jobs that we might have overlooked for not being aware.
The motivation that we are given in class about how our contribution to the local job market is important as internationally trained professionals, it gives us the confidence we need to look for the jobs that are going to be appropriate for us.
Paula is a Marketing Management professional
---
Tilak Pathak
I would like to recommend this program because is important to learn workplace culture, communication skills, resume preparation and interview skills. Workplace Preparation also pushes us beyond our comfort zone which is important for newcomers to improve their communication and networking skills with professional groups.
Tilak has a professional background as a Physician-Pathologist
---
Ekaterina Hoteeva
I am very happy to recommend Mohawk College programs for immigrants. Programs I participated in have changed my low expectations attitude toward my professional career in Canada. Mohawk College courses for immigrants helped me to reduce tension within family daily life, gave me strength to decide to continue my education, and gave me an opportunity to meet new people, make new friends and connections. The energy I received from instructors in class gave me huge motivation to start doing what I really want, to keep following my dream and to find a job in my professional field.
Ekaterina has a professional background in Architectural
---
Thi Lan Phuong (Julia) Hoang 
A trainer from Immigrant Working Centre (IWC) referred me to WPP at Mohawk College. During the course, I developed my communication and presentation skills and was given the opportunity to better understand the Canadian workplace. Currently, I'm a student in the Business-Accounting Co-op program at Mohawk College. The WPP program at Mohawk has opened a new door for me and given me the hope that I need to never give up. 
Big thanks to the academic and management administration team for providing us with a secret weapon to step up.
Julia holds a Bachelor Degree in Agriculture and Business Administration
---
Nausheen Kamal
The WPP is a very helpful tool for supporting newcomers in their job search. It gives newcomers an amazing platform to learn about the Canadian work culture, ethic and job market. Thanks to the program at Mohawk, I learned how to navigate things very well. WPP is also a great space for networking opportunities with people from different academic and cultural background sharing their experience. The course was interesting with excellent career advisor support, who has always encouraged us to be the best.
Nausheen has a professional background in Administration
---
Go to main page here
---
---