The programs listed below are offered in an online learning format.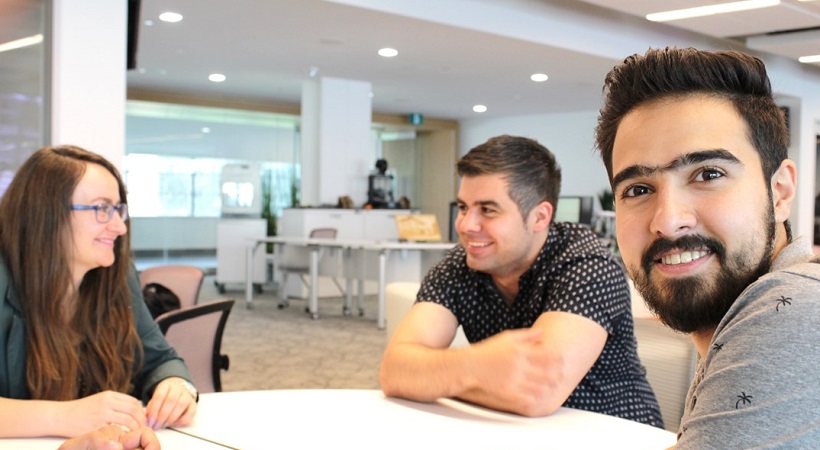 Do you want to communicate better in English?
Apply to LINC classes and learn English for free at Mohawk College! Our programs are funded by Immigration, Refugees and Citizenship Canada and are offered for free to eligible newcomers.
We're taking applications for the Spring-Summer semester!
Free English classes for you!
We offer the flexibility you need to study English. We have:
Full-time and part-time options.
Morning, afternoon and evening classes.

Students can register anytime throughout the semester if spaces are available.
We will look at your English level for your listening, speaking, reading and writing skills and give you options of classes available for your current level. We offer:
LINC classes for adults (minimum CLB* 4, maximum CLB 8)
LINC College Preparation (CLB 6)
Media project-based class (CLB 5-6)
Writing class (CLB 5-7)
*CLB = Canadian Language Benchmark
Spring-Summer semester dates: from April 25 to July 27 (some classes finish on June 30)
With our support, you will:
Increase your confidence when communicating in English.
Expand your understanding of Canadian culture.
Get ready to go to college if this is one of your goals.
Expand your connections.
Connect with useful resources at Mohawk and in the community.
Have the opportunity to connect with a mentor to help you progress your career in Canada (available for students with benchmarks at level 6 in all four skills)
---
Join an online info session to learn about our free programs and services
---
Who is eligible?
Permanent residents of Canada or protected persons (with Notice of Decision) living in Ontario,
With valid proof of Canadian Language Benchmark assessment.

Don't have proof of CLB assessment? Contact YMCA Immigrant Services to book an appointment to take the assessment. YMCA's phone number is (905) 662-9400 or (905) 526-8452
The assessment has no cost for permanent residents and protected persons.
---
Technology required
Students will need to have access to:
A high-speed internet connection.

A computer or laptop with a camera, microphone, and sound.

A comfortable place where you can interact with your classmates and teachers. This will help you to learn better and faster!
---
Do you have questions? Connect with us!
By email: learnEnglish [at] mohawkcollege.ca (subject: Question%20about%20the%20free%20Programs%20for%20Newcomers)
By phone: 905-575-2421
Social media: Facebook - Instagram - Twitter
---
Get prepared for the job search in Canada
---
---
Were you educated in Afghanistan, Eritrea, Iraq, Syria, Turkey, Ukraine, or Venezuela?