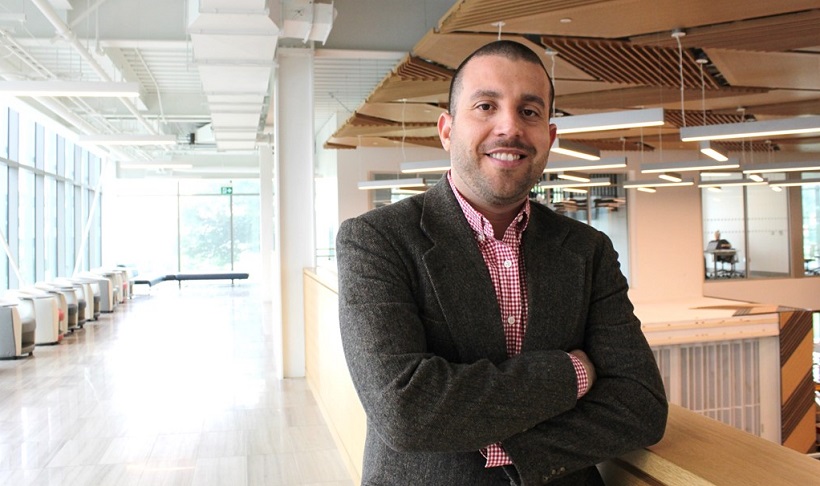 Workplace Communication Skills for Technology.
Do you have training or work experience from another country or from Canada in Architectural, Engineering or IT? Occupation-Specific Language Training (OSLT) is a FREE course that will help you to improve your workplace communication skills within your field. With OSLT you will increase your confidence in job interviews and when interacting with others at the workplace.
Apply today. Start on January 31.
---
Course details
Dates: from January 31 to March 13 with Zoom classes on Wednesdays from 7 to 8 pm
Individual work per week: approximately 6 hours.
OSLT is an online course: students will need to set up a schedule and regular routine for completing the individual activities each week.
Technology requirement: you must have access to a computer with a camera, microphone, and sound as well as an Internet connection.
Upon successful completion, OSLT graduates will earn a Mohawk certificate.
---
40-hour online modules
Accessing the Technology Job Market in Ontario
Conduct research related to a job search, such as labour market trends, occupational requirements, pathways for working in your occupation, networking opportunities and helpful resources.
Analyze job ads to better understand what employers are looking for and how to tailor your application.
Practice introducing yourself in the job search context.
Practice describing your professional experience and presenting your knowledge, skills and attributes effectively.
Assess your employability and create a plan for moving forward in your job search.
Student eligibility
You must be a Permanent resident of Canada or a protected person (with Notice of Decision) living in Ontario, and
You must have prior knowledge or experience in architectural technology, engineering or information technology, and
You must provide current proof of your Canadian Language Benchmark (CLB) assessment at level 6 to 8.

Don't have proof of CLB assessment? Contact YMCA Immigrant Services to book an appointment to take the assessment. YMCA's phone number is (905) 662-9400 or (905) 526-8452
The assessment has no cost for permanent residents and protected persons.
---
Welcome to OSLT
---
What questions do you have?
Contact Lil: learnenglish [at] mohawkcollege.ca (subject: Question%20about%20Accessing%20the%20Health%20Care%20Job%20Market%20in%20Ontario%20)  
Call: 905-575-1212 Ext. 3092
---
---
Are you looking for a job?
Learn how to access the Canadian job market
---