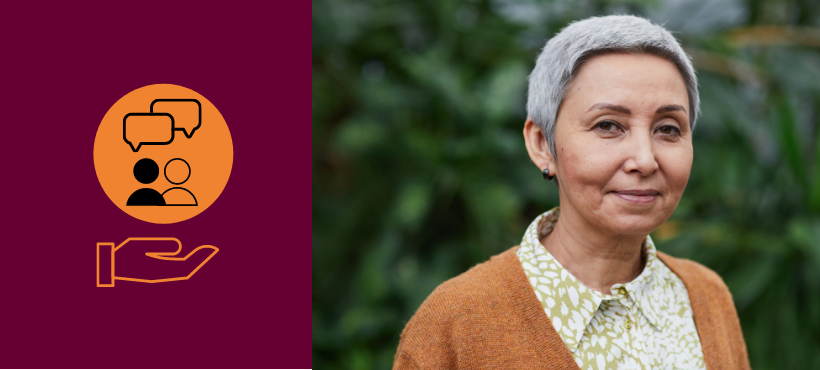 Applications are currently closed.
Learn about other FREE courses and programs for newcomers at
---
Course details
Part-time format: the course allows you to learn without interrupting your current employment.
OSLT is an online course: you will need to set up a schedule and regular routine for completing the individual activities each week.
Technology requirement: you must have access to a computer with a camera, microphone, and sound as well as an Internet connection.
Upon successful completion, OSLT graduates will earn a Mohawk certificate.
---
40-hour online course
This practical and innovative course will help you:
apply your workplace communication training in a variety of older adult care settings.
better communicate when working in older adult care.
understand the cultural dimensions of older adult care in Ontario.
Small-group exercises based on everyday communication tasks in older adult care will help you:
describe your experience and strengths relevant for working in older adult care.
manage interactions with older adults.
manage interactions with older adults' family members.
Student eligibility
you have successfully completed an OSLT course in Health Care or Interprofessional Health Care Teams, and

you have training or experience as a:

dietitian

nurse

occupational therapist

personal support worker

physiotherapist, or

social worker

you are a permanent resident or a protected person who lives in Ontario
---
Welcome to OSLT
---
Are you looking for a job? Learn how to access the Canadian job market
---
Were you educated in Afghanistan, Eritrea, Iraq, Syria, Turkey, Ukraine, or Venezuela?