Student testimonials are proof that you can get the right job with our support!
Meet Jacqueline, an Internationally Educated Nurse from the Philippines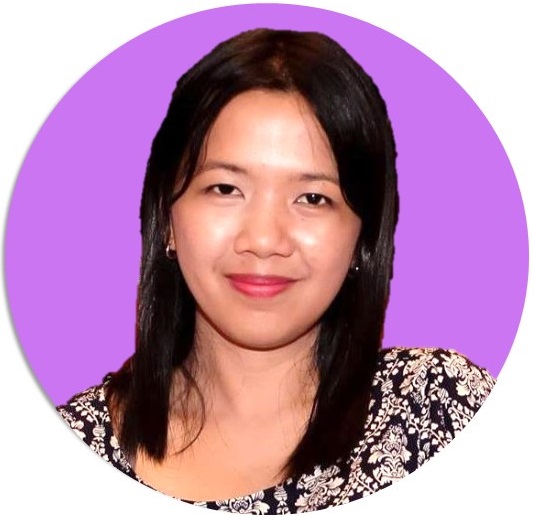 "At first, I decided to take the Workplace Preparation Program (WPP) to boost my confidence in speaking the English language, little did I know that I would get more than what I had hoped for. More than increasing my confidence in spoken English, the WPP program motivated and pushed me to take a big leap of faith. More than all the valuable lessons about the Canadian labour market, workplace communication, and job search technique, it was the all-inclusive environment of the entire WPP program that made me feel welcomed.
In the second module of the program, we talked about how to start and grow my network as a new immigrant in Canada. I am a self-confessed introvert and was afraid to start a conversation, more so a network. However, Aida inspired us to at least try it and told us that there's really no one who was ever so comfortable to start a talk/network. After the discussion, I was encouraged to try and be brave to start a conversation with the person I look up to in my field. I sent the person a simple message of how I was inspired by his achievements in the nursing field, and how I want to follow his career path. Then, after a short conversation, he asked me to send my resume to him, so he can set me up for an interview and help me get a job at Hamilton Health Sciences Foundation. I was just trying to put into practice what I learned and to my surprise, I was offered an interview!
When I did the interview, I also applied the techniques I learned. I felt so prepared during the interview that I didn't feel like it was an interview at all! At the moment, I'm already finishing my onboarding process and will be starting as a Registered Nurse soon!
I am more than happy that I stumbled upon this opportunity to learn about the Canadian Labour Market and Culture through the WPP Program. The WPP program helped me not just to achieve my goal of gaining confidence in the language, but got me to where I am now. I will always be grateful to each and everyone in Mohawk's WPP program, and will always attribute part of my achievements to them. "
---
Meet Manoj, a Finance and Accounting professional from India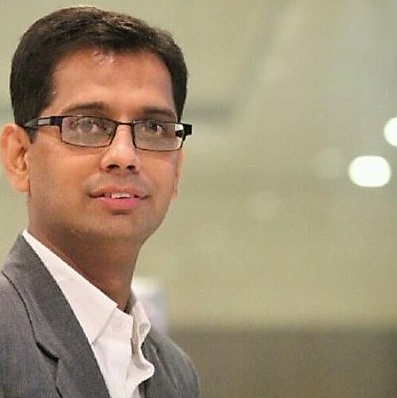 Manoj Lalit credits the Workplace Preparation Program at Mohawk College with getting two offers of jobs in his field. Manoj is an Accounts Payable (Finance & Accounting) professional from India with 15 years of experience. He began looking for work when he first arrived in Canada but became discouraged because he didn't get any responses to his applications. He realized he needed to learn how to look for a job in Canada and that he needed expert guidance. He turned to the Workplace Preparation Program (WPP) at Mohawk College and says that this program helped him to gain the skills, knowledge and confidence he needed to be successful.
Among the skills and knowledge Manoj learned are resume and cover letter writing, interview questions and answer techniques, the importance of networking and informational interviews, and how to use LinkedIn effectively. According to Manoj, he learned how to market his skills and experience in a cover letter and resume. "Earlier my resume was not of any use, but after joining WPP, I was able to tailor a very valuable resume with the support of my teachers." Clearly, Manoj was able to make his resume work for him because he began getting interviews, and he says the interview strategies he learned in the Workplace Preparation Program were very valuable. "At the time of being interviewed, I did not feel at all that I was giving an interview, rather I felt like I was just having a conversation with the interviewer. I was so comfortable because I had learnt the techniques to answer those questions." In fact, he received offers after both job interviews!
Manoj learned and used the power of networking to help him find the jobs to apply for. He arranged an information interview, which is a conversation with someone already working in the field to learn about the requirements and opportunities in the industry in Canada. "It helped me a lot to understand my industry in the Canadian job market. I got answers for my questions related to my industry, which also helped me to stay current in my field. Also, I understood the power of information interviews, when the interviewee referred me for an open vacancy in the same bank she has been working with." However, it was through traditional networking on LinkedIn that Manoj found his current job. He connected with a former student of the Workplace Preparation Program and learned of an opportunity at this graduate's employer. With a personal connection, a perfectly crafted cover letter and resume, and the skills and confidence to ace the interview, Manoj traveled smoothly on the road to success that he had built with the tools gained in the Workplace Preparation Program.
"I was very impressed with my teachers in the Workplace Preparation Program. Both of them are the best teachers I ever had in my life. They are very knowledgeable, supportive, responsible, kind and very friendly. They very well understand the diverse cultures and how to deal with them gracefully, as they teach students/immigrants from different countries. I strongly believe that only because of them, and this course, today I have got my first job in Canada, in the company and role I wanted to work. I strongly recommend that all newcomers join the Workplace Preparation Program at Mohawk College, if they want to learn, get a job and settle down in Canada."
---
Meet Fatima-Zohra, a Communications Specialist from Morocco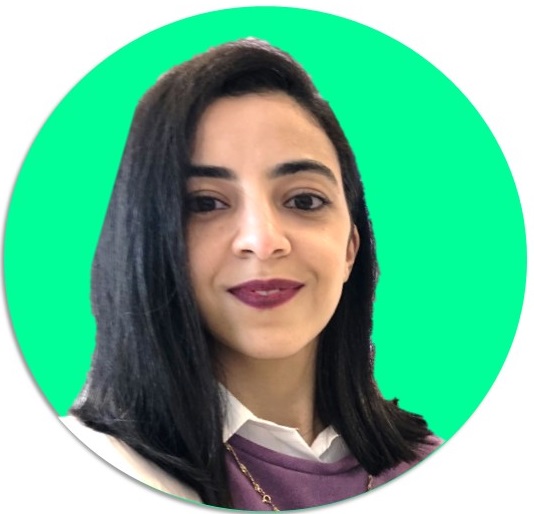 "As a newcomer to Canada, I struggled to find a job in my field for a long time. I used to apply to many companies all day long but wouldn't receive any interview requests.
That's when I decided to join the Workplace Preparation Program (WPP) with the hope of learning more about the Canadian labour market and the suitable techniques to find a job.
 I started by taking three modules, Canadian Labour Market, Workplace Communication, and Job Search Techniques, and this was the best decision I made. I learned so much new information I ignored about the Canadian workplace; the most important one for me was about networking.
As a Communications Specialist, I can say that connecting with people is a piece of cake for me, but I wouldn't guess that networking was essential in the process of getting a job. And that's how, while I was still in the program, I could get my first job interview.
 Preparing for the interview wasn't stressful. I was already armed by all the techniques I learned from the program. I'm now a Project Coordinator in my field thanks to the preparation I had in Mohawk's Workplace Preparation Program, and I'm grateful for that."
---
Professionals from different fields share their experience in the program
---
Go back to the main page
---
Questions?
Contact Lil:  learnenglish [at] mohawkcollege.ca (subject: Question%20about%20Workplace%20Preparation%20Program)
---