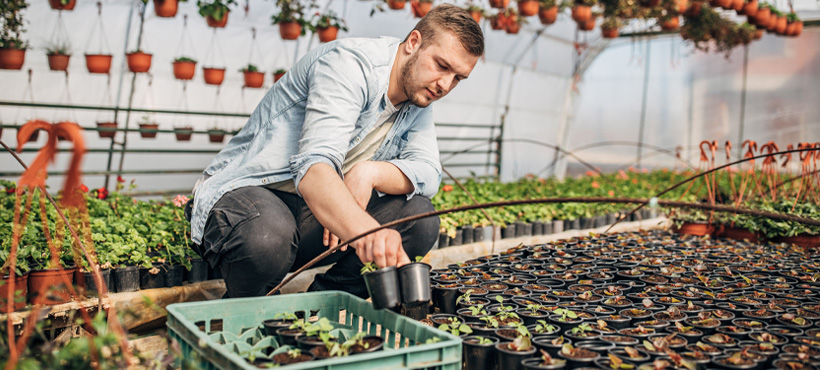 Fill out the Online Application Form Sign up for an Information Session
Course Description
Develop skills to assist in the preparation and maintenance of outdoor gardens and garden structures. Learn how to identify, select and care for plants, turf, shrubs and trees. Develop a thorough understanding of career opportunities within the sector while learning the tools and terminology of the trade. Start by learning the fundamentals in an online course, then put theory into practice at one of our in-person skills boot camps.
 
Course-specific Eligibility
For any in-person, practical components:
Ability to stand and walk on uneven ground
Ability to lift up to 20 pounds
Ability to work outdoors in potentially inclement weather
Manual dexterity for such tasks as trimming and pruning
 
Course Details
Delivery: Online and Virtual
Dates: January 10 to March 30, 2022
Days: Coming soon!
Time: Coming soon!
Cost: No cost to learners (fully subsidized)
 
Pathways
Foundations of Horticulture (Course Code: HORT 10063) is a non-postsecondary course. Participants who complete this course can earn 60 hours towards the 120 hours of non-postsecondary courses required for the College Fundamentals Certificate.
Explore the following programs that relate to Horticulture and landscaping.
Online Course Recommendations
This course will be delivered using the Zoom video conferencing platform. Students will require broadband Internet connection, desktop or laptop computer (tablet is acceptable), and basic computer skills (web browsing, email and document creation).
Eligibility
We welcome applications from all those interested in City School, but please note that priority will be given to those who meet the following:
19 years of age or older
Have no or limited post-secondary education (i.e., college, university, or participated in an apprenticeship); and/or currently unemployed and/or in receipt of social assistance (e.g., Ontario Works, Ontario Disability Support Program).
For online courses, live within Ontario; for in-person courses, live within the community in which the course(s) is being offered.
Note: High school completion is not a requirement. Anyone who will be taking a post-secondary course or program, at Mohawk College or any other educational institution, will not be eligible to register for City School courses at the same time.
We do our best to make case-by-case considerations.
Should class registration not be full by the application deadline, applicants who do not meet the criteria will be considered on a chronological basis.
Students can earn up to two (2) free credits through City School.
You will be notified of your registration status approximately three (3) weeks before the course begins.
Questions?
Phone: 905-575-2489
Email: cityschool [at] mohawkcollege.ca
 
Fill out the Online Application Form Sign up for an Information Session
---

The project is funded by the government of Canada's Skilled Trades Awareness and Readiness Program.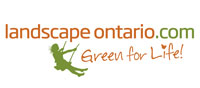 This course is delivered in partnership with Landscape Ontario.