Fill out the Online Eligibility Survey Sign up for an Information Session
Course Description
Get job-ready skills to prepare for a career in warehouses or distribution centres. Did you know that Hamilton is Canada's gateway for goods movement? Are you ready to prepare for in-demand career opportunities in warehousing and distribution? This program will enhance your soft skills and earn you a micro-certification that employers are looking for. Plus, the two-week paid placement with a local business will help build hands-on skills.
Course Details
Delivery: Online and Virtual
Dates: September 23 to November 3, 2022
Days & Times: 
Mondays and Thursdays 6:30 pm to 9:30 pm 
Tuesdays 3:30 pm to 5:30 pm
Placements: November 21 - December 2, 2022
Cost: No cost to learners (fully subsidized)
Eligibility
Applicants must meet all of the following criteria:
Legally entitled to work in Canada
Unemployed or working less than 20-hours per week
Not enrolled in full-time education 
18 years of age or older 
Have a Canadian Language Benchmark or IELTS score of at least 6
Additional Program Supports
The program provides the following training supports as required: 
Child care subsidy 
Personal protective equipment 
Bus tickets 
Support for online training 
Other supports to enable workplace success
Note: This is a Hamilton-based program and all work placements will take place in the Greater Hamilton Area. We encourage all who are interested in a career in goods movement to fill out the Online Eligibility Survey. Upon successful program completion, an Employment Consultant will work with you to find a placement that is suitable for you related to material handling.
Potential Employers Include:

Pathways
Material Handling 4.0 is a non-postsecondary course. Participants who complete this course can earn 60 hours towards the 120 hours of non-postsecondary courses required for the College Fundamentals Certificate.
Material Handling 4.0 (Course Code: MANU 10078) is designed to support direct pathways into employment in the field. Learners will earn micro-certifications to demonstrate their workplace readiness. Micro-credentials include: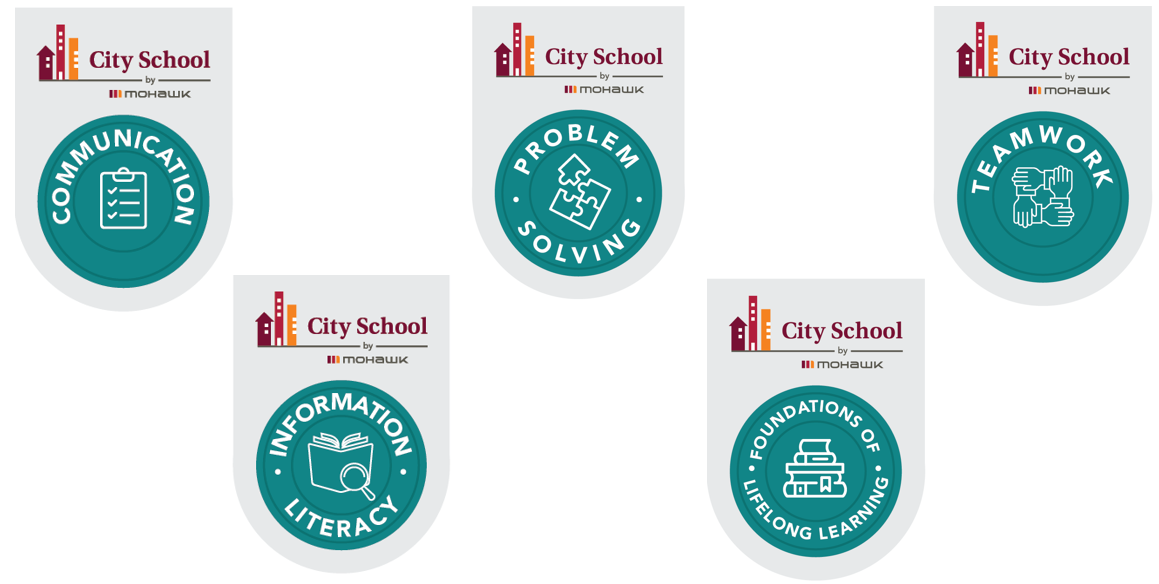 Questions?
Phone: 905-575-2489
Email: materialhandling4.0 [at] mohawkcollege.ca (subject: Question%20about%20Material%20Handling%204.0, body: Name%3A%0APhone%20Number%3A%0AEmail%3A)
Fill out the Online Eligibility Survey Sign up for an Information Session
---


The Material Handling 4.0 project is funded by the Government of Canada's Future Skills Centre.