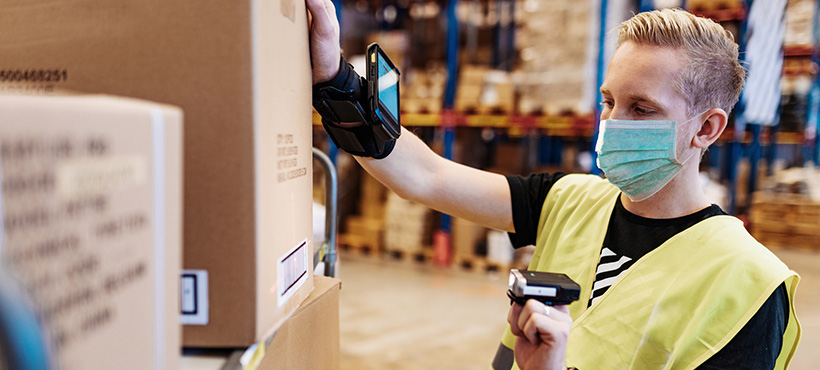 Fill out the Online Application Form Sign up for an Information Session
 
Free Online Credit Course
Get job-ready skills to prepare for a career in warehouses or distribution centres. Did you know that Hamilton is Canada's gateway for goods movement? Are you ready to prepare for in-demand career opportunities in warehousing and distribution? This six-week program will enhance your soft skills and earn you a micro-certification that employers are looking for. Plus, the two-week paid placement with a local business will help build hands-on skills.
 
What You'll Learn
The supply chain logistics environment
Using technology in the material handling workplace
Product receiving, storage, packing and shipping
Important 21st-century workplace skills that employers are looking for
 
Eligibility
Applicants must meet all of the following criteria:
Legally entitled to work in Canada
Unemployed or working less than 20-hours per week
Not enrolled in full-time education 
18 years of age or older 
 
Course Details
Delivery: Online and Virtual
Dates: 
September 7 to October 29, 2021  - Priority will be given to youth (ages 18 to 29)
October 18 to December 10, 2021 - Priority will be given to newcomers to Canada within the last 5 years
Days & Times:
Mondays 6 pm to 9 pm
Tuesdays 4 pm to 6 pm
Thursdays 6 pm to 9 pm
 
Pathways
This course of study is designed to support direct pathways into employment in the field. Learners will earn micro-certifications to demonstrate their workplace readiness. 
 
Questions?
Phone: 905-575-2489
Email: cityschool [at] mohawkcollege.ca
 
Fill out the Online Application Form Sign up for an Information Session
---


The Material Handling 4.0 project is funded by the Government of Canada's Future Skills Centre.