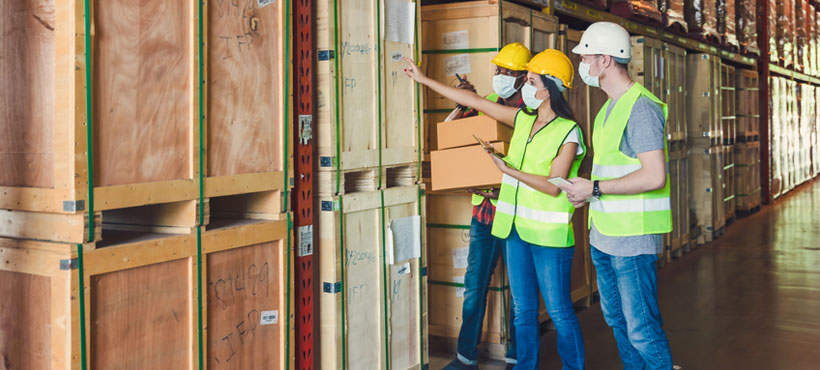 Fill out the Online Application Form Sign up for an Information Session
Course Description
Explore how companies manage the efficient flow of goods information and finances across international networks. Examine strategies and tactics associated with planning the supply chain, sourcing raw materials or finished goods for resale, production techniques, transportation and distribution including returns. Review various means of measuring performance so as to ensure strong, long-term supplier relationships.
 
Course Details
Delivery: Online and Virtual
Dates: January 24 to April 27, 2022
Days: Mondays and Wednesdays 
Time: 2 pm to 3:30 pm 
Cost: No cost to learners (fully subsidized)
 
Pathways
Operations and Supply Chain Management (Course Code: BUSN 10009) is a postsecondary course. Participants who complete this course will fulfill the postsecondary course requirement for the College Fundamentals Certificate. 
Participants may be interested in City School's Material Handling 4.0 course.
Operations and Supply Chain Management (Course Code: BUSN 10009) is a required course in the Business Administration program. 
Participants may also be interested in the Business - General program (Please note: Operations and Supply Chain Management is not a required course in this program). 
 
Online Course Recommendations
The course will be delivered using the Zoom video conferencing platform. Students will require broadband Internet connection, desktop or laptop computer (tablet is acceptable), and basic computer skills (web browsing, email and document creation).
Eligibility
We welcome applications from all those interested in City School, but please note that priority will be given to those who meet the following:
19 years of age or older
Have no or limited post-secondary education (i.e., college, university, or participated in an apprenticeship); and/or currently unemployed and/or in receipt of social assistance (e.g., Ontario Works, Ontario Disability Support Program).
For online courses, live within Ontario; for in-person courses, live within the community in which the course(s) is being offered.
Note: High school completion is not a requirement. Anyone who will be taking a post-secondary course or program, at Mohawk College or any other educational institution, will not be eligible to register for City School courses at the same time.
We do our best to make case-by-case considerations.
Should class registration not be full by the application deadline, applicants who do not meet the criteria will be considered on a chronological basis.
Students can earn up to two (2) free credits through City School.
You will be notified of your registration status approximately three (3) weeks before the course begins.
Questions?
Phone: 905-575-2489
Email: cityschool [at] mohawkcollege.ca
 
Fill out the Online Application Form Sign up for an Information Session