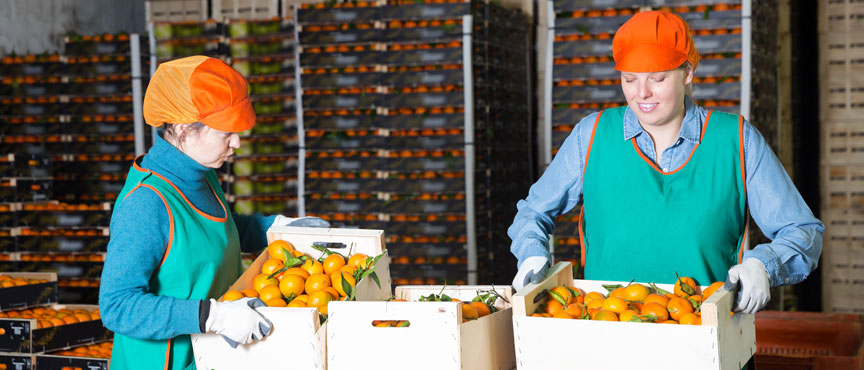 Course Description
The SkillsAdvance Ontario (SAO) program is a 9-week sector-focused training and paid job placement service designed to build a career in the Food Manufacturing Industry with nationally recognized certification.
What You'll Learn
Essential pre-employment skills needed to succeed in the food manufacturing industry and build a career.
Food Processing Skills Canada (FPSC) training, leading to industry-recognized certifications.
Connect with local employers and industry professionals to learn more about this in-demand industry-sector.
Technical and competitive skills that provide industry knowledge with a strong foundational base.
Develop an employment action plan with long-term and short-term goals for a sustainable career path.
 
Eligibility
The SkillsAdvance Ontario (SAO) Food Manufacturing Program is accepting to those who meet the following criteria until the cohort reaches capacity:
An interest in the Food Manufacturing Industry in Hamilton
Legally entitled to work in Canada
Unemployed or working less than 20-hours per week
Not enrolled in full-time education
18 years old or over
 
Course Details
Delivery: Online and Virtual with In-person Placement
Dates: January 24 to March 3, 2022
Days: Mondays, Wednesdays, and Fridays
Time: 9:30 am to 12:30 pm
Cost: No cost to learners (fully subsidized)
 
Pathways
Foundations of Food and Beverage Processing (Course Code: MANU 10074) is a non-postsecondary course. Participants who complete this course can earn 60 hours towards the 120 hours of non-postsecondary courses required for the College Fundamentals Certificate.
This course is designed to support direct pathways into employment in positions such as:
Butcher
General Labourer
Kitchen Prep Assistant
Shipping and Receiving Worker
Line Operator
Multivac Operator
Pasta Deck Operator
Machine Operator and Shipper
Quality Control Specialist
Plant Helper 
General Packer
Processing Line Worker
 
Online Course Recommendations
This course will be delivered using the Zoom video conferencing platform. Students will require broadband Internet connection, desktop or laptop computer (tablet is acceptable), and basic computer skills (web browsing, email and document creation).
 
Questions?
Visit the Goodwill website or call for more information.
Phone: 905-818-5913
Email: sao [at] goodwillonline.ca
---


This program is offered by Goodwill, the Amity Group in partnership with City School by Mohawk.
This Employment Ontario project is funded by the Government of Canada and the Government of Ontario