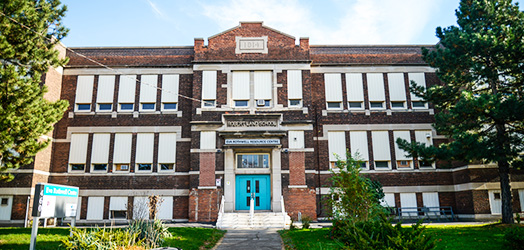 Eva Rothwell Centre
The first City School classroom opened in October 2015 and is located on the second floor of the Eva Rothwell Centre at 460 Wentworth St North. Check out a 360 degree image of the classroom.
In fall 2017 we opened the City School Trades Lab at Eva Rothwell where we offer pre-trades and technology training! Unfortunately, due to the age of the building, the classrooms are not currently wheelchair accessible.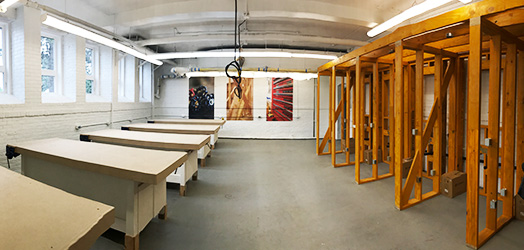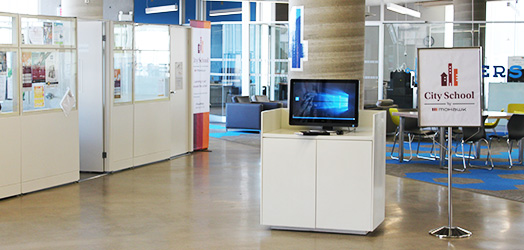 Hamilton Public Library
Our second location opened in June 2016 at the Central branch of Hamilton Public Library, located in Jackson Square at 55 York Blvd.
City School is collocated with the City of Hamilton's Xperience Annex and the Library's Circuit 4.0 on the fourth floor.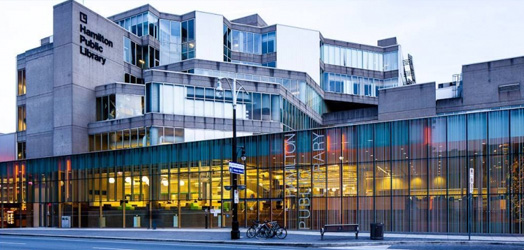 Photo source: hpl.ca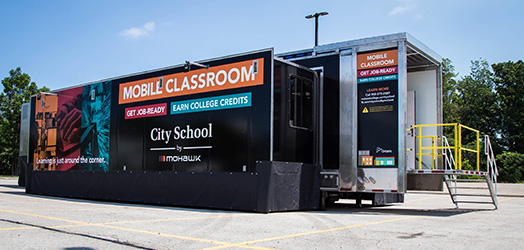 City School Mobile Classroom
Our third location hit the road in fall 2017 to deliver free trades training in neighbourhoods throughout and around Hamilton.
This transport truck expands to 1000 square feet of learning space, equipped to provide training in welding, HVAC, and general construction.
Want to host the Mobile Classroom at your space? cityschool [at] mohawkcollege.ca (Contact us to find out how!)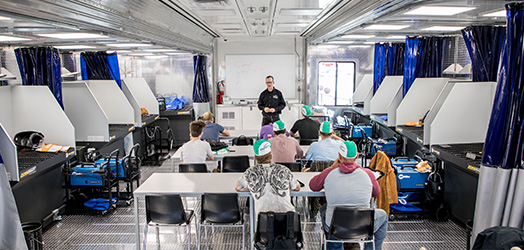 Pop-Up Classrooms
City School partners with local service providers and community agencies to deliver client-targeted programming. Past Pop-Ups include:
Mission Services, Wentworth site

This space operates in collaboration with Academic Upgrading and Mohawk College Community Services programs.

McMaster Children's Hospital
Hamilton Health Sciences
St. Joseph's Youth Wellness Centre
Hamilton Regional Indian Centre
Burlington Public Library Aldershot branch
Haldimand County Public Library Caledonia branch
cityschool [at] mohawkcollege.ca (Connect with us to bring City School to your neighbourhood!)
Drop in to chat with our outreach team at these locations
541 Eatery & Exchange
541 Barton St. E, Hamilton
Hours: 8:30 am to 11:30 am (first Tuesday of every month)
Hamilton Public Library (Central)
55 York Blvd, Hamilton
Hours: 10 am to 2 pm (every Tuesday)
Hours: 1 pm to 4:30 pm (every Thursday)
Hamilton Public Library (Barton)*
571 Barton St. E, Hamilton
Hours: 2pm to 4pm (fourth Monday every month)
*subject to change
St. Helen's Community Centre
785 Britannia Ave, Hamilton
Hours: 9 am to 11am (third Thursday of every month)
Can't make it to any of these locations?
Connect with us any time by cityschool [at] mohawkcollege.ca (emailing us) or by calling 905-575-2489
Find us on social media: