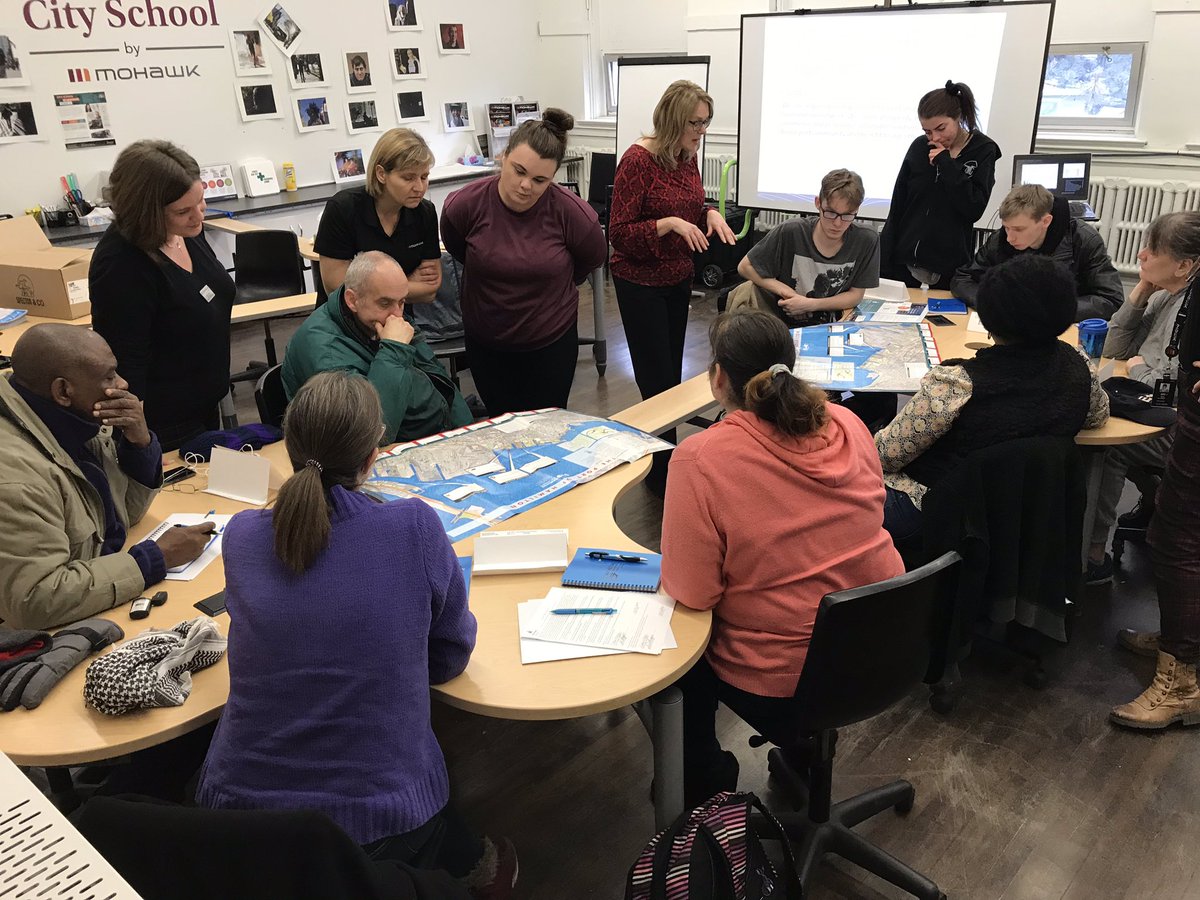 Connect with your future workforce
"With a shared vision of community engagement and promoting prosperity through education, Hamilton Port Authority partnered with City School by Mohawk to establish a research study that would provide data for us to understand the training, hiring and retention needs at the Port of Hamilton ensuring we have a sustainable workforce both now and for the future."
Sharon Clark, Hamilton Port Authority

City School by Mohawk partners with local employers to create awareness of their industries and sectors to help inform and direct individuals to in-demand careers.
By delivering courses and other learning opportunities designed to prepare Hamilton's talent pool, City School strives to foster labour-market integration and development, particularly for community members who may have experienced prior barriers to education and employment.
How can you connect with your future workforce?
Our Guiding Vision
To develop a robust employer network, comprised of those willing to collaborate with Mohawk College in developing programming that will connect residents with available and meaningful career paths.
Our Goals
To engage employers in Mohawk's postsecondary education process through City School, for example as advisors and guest speakers;
To create seamless pathways to apprenticeship, postsecondary education, and careers; and
To provide opportunities to share knowledge with all stakeholders, including government, community members, employers, service providers, and students.
Phase One 2017-2020
Province of Ontario - Strategic Mandate Agreement: The province's three-year, $600k investment will leverage City School by Mohawk's expertise, strong partnerships, and foster improved access to education for vulnerable communities.
How will we measure success?
Over the course of three years, City School will collaborate and develop eight employer-informed City School courses in convenient community-based sites to facilitate learning opportunities for residents of Hamilton and surrounding communities. This will expand the scope of City School to add eight new courses with up to 120 total new student spaces over the three years.
Careers in Community and Long Term Care Culminating Event from Communications and Media on Vimeo.
Additional Resources at Mohawk College
City School by Mohawk Research & Reports
Student and Graduate Employment