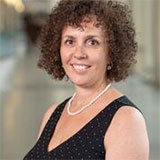 Emily Ecker, Associate Dean
As Associate Dean of Community Partnerships and Learning, Emily brings extensive experience in developing community based partnerships. For over 20 years, Emily has been committed to improving access to education and employment in the Hamilton community. With a background in Business and Education, Emily has been instrumental in the development of projects such as City School by Mohawk, the Community Integration through Co-operative Education program, and leads the School College Work Initiative for Mohawk. Contact emily.ecker [at] mohawkcollege.ca (Emily) if you are looking for an opportunity to collaborate with Mohawk College on community-based initiatives!
Jody Brown, Manager, Community Access and Engagement
Jody joined the team as Manager of Community Access and Engagement in June 2018. Having spent the last 20+ years working and volunteering in the human services in Canada and internationally, Jody brings a passion for learning in both formal and informal settings. With an academic background in Community Psychology and Education, Jody seeks opportunities to build the capacity of individuals, families, and communities in order to foster health and well-being, social inclusion and economic prosperity, and civic and community engagement. Contact Jody to explore how you might bring City School programs to your community.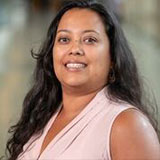 Nancy Reyes, Mobile Project Officer
Nancy has over 10 years of office administration experience in the private and not-for profit sector. She takes pride in being an active member in the community through her volunteer work as Co-Chair of Crown Point Planning Team, Human Rights Exhibit Coordinator, and Outreach Coordinator for Hamilton Youth Poets. She is very passionate about social justice issues, grass roots organizing and resident-led initiatives. At the same time she is a strong believer that quality education is the back bone of any society. She is very excited to be part of City School by Mohawk to support its goals of breaking down barriers and improving access to postsecondary education. Contact nancy.mejia-reyes [at] mohawkcollege.ca (Nancy) to talk about our new Mobile Classroom!
Vanessa Crawford, Learning Connector
Vanessa joined the Community Access and Engagement team in September 2015. With her many experiences in an administrative role, Vanessa is an organized, enthusiastic team player. She enjoys supporting community based activities and working on dual credit program. If you have any questions regarding City School, please email vanessa.crawford [at] mohawkcollege.ca (Vanessa). She is always happy to hear from you!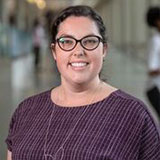 Sarah Harvie, Training Specialist
Sarah began in Community Access and Engagement in May of 2015, and has been part of the City School team since the beginning! She has a background in education with a focus on working with diverse populations including community work and instruction for individuals with developmental disabilities. Sarah has had multiple roles at the College including teaching for the Community Integration through Cooperative Education program and School of Liberal Studies. You'll often find her out in the community at Hub meetings, Open Tables, and other community events in this great city we call Hamilton. Reach out to sarah.harvie1 [at] mohawkcollege.ca (Sarah) to find out more about City School and other Access programs.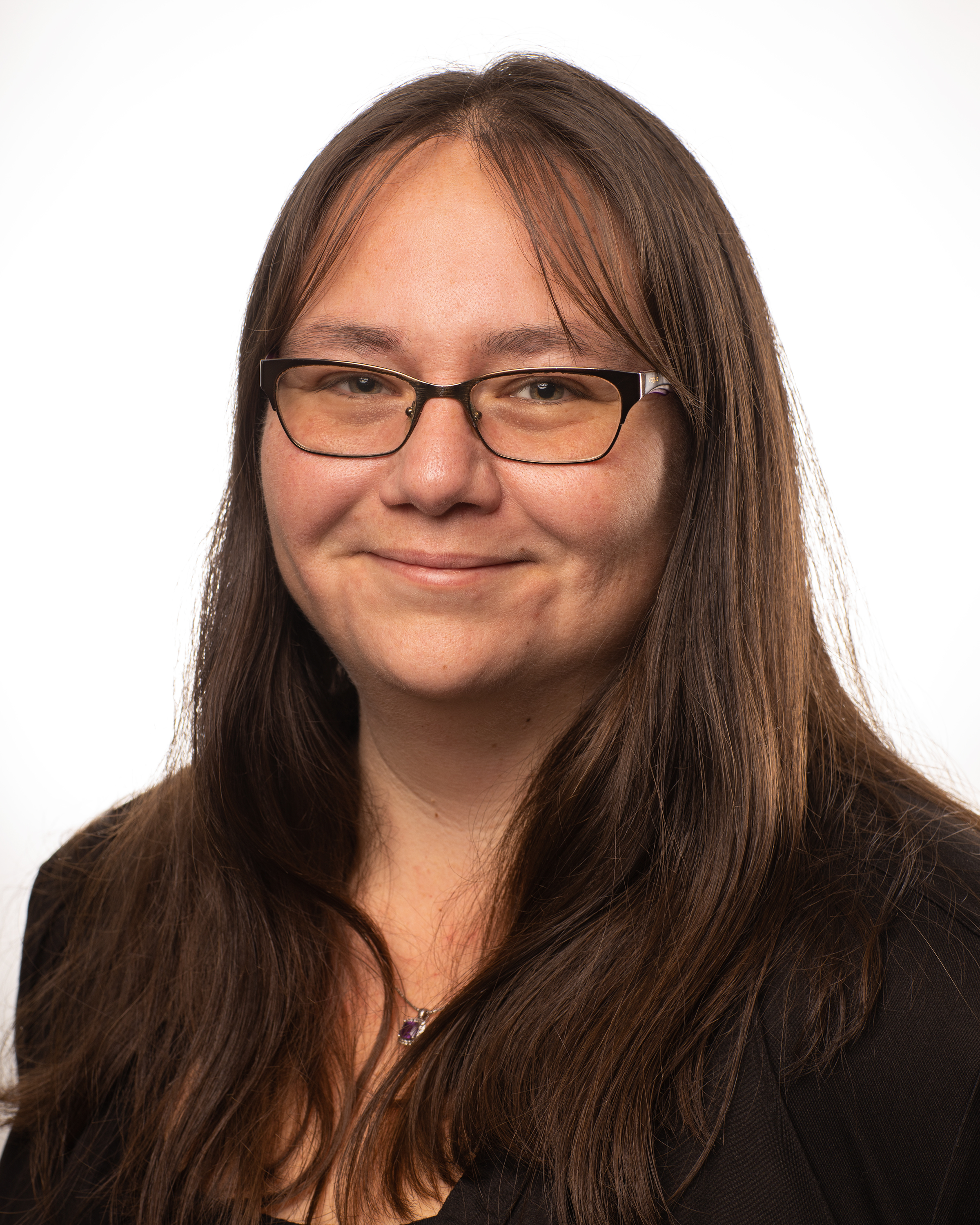 Cat Maracle, Community Mobilizer
Cat joined the Community Access and Engagement team in September 2016. With her positive personality, she raises community awareness of programs and services offered through City School and connects to the community through City School's social media. Cat has many years of experience engaging with Hamilton's communities and will be continuing to connect Hamilton residents to postsecondary experiences in creative and accessible ways. Contact catherine.love1 [at] mohawkcollege.ca (Cat )to find out more about City School, or to learn about City School's work with Hamilton's Indigenous groups.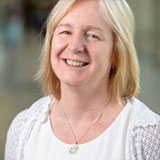 Gwen Zeldenrust, Learning Experience Designer
Gwen joined the Community Access and Engagement team in September 2017. She's passionate about her work with Newcomers to Canada and projects related to education and employment. She is interested in developing opportunities to reduce barriers to employment and access to postsecondary education for English as a subsequent language community members. Email gwen.zeldenrust [at] mohawkcollege.ca (Gwen) to connect!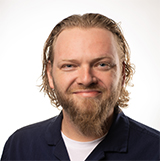 Bryan Ledgerwood, Training Specialist
Bryan became a member of the Community Access and Engagement team in July 2017. He is dedicated to the development of Hamilton's various communities and has worked closely with the GALA, Keith, and Jamesville neighbourhoods. Bryan's focus has typically involved reducing barriers to the social determinants of health, such as education, social inclusion, and access to healthy food. He has worked with North Hamilton youth in the Pathways to Education program to improve high school graduation and post-secondary enrolment rates. He has worked with Mission Services of Hamilton to develop social inclusion and resource programs within the community and within the men's shelter, while also operating the Good Food Centre (food bank) and youth meal program. As part of Mohawk College, Bryan is excited to help the team continue to reduce barriers to post-secondary education for residents of Hamilton and the surrounding region. Email bryan.ledgerwood [at] mohawkcollege.ca (Bryan )to find out more.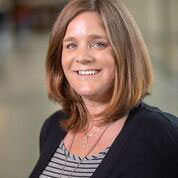 Beth Gibson, Training Specialist
Beth joined the Community Access and Engagement team in May 2018. For almost two decades, she has created and improved programs that assist with local economic development, access to education and experiential learning, employer recruitment and retention initiatives, and poverty reduction solutions. She has advanced flagship programs, such as the IEC of Hamilton's grass-roots Hamilton Code Clubs project, Threshold School of Building, and Ministry of Education provincial campaigns. Beth is excited to be the catalyst between industry, business and education to create innovative solutions to promote employer-demand occupations. Email beth.gibson1 [at] mohawkcollege.ca (Beth) to find out more.
Sarah Bradshaw, Learning Support Officer 
Sarah joined the Community Access and Engagement team in October 2017. She is passionate about student success and believes that given the right circumstances and support every learner can be successful. Sarah is a graduate of the Business program at Mohawk College and has completed certificates in Teaching Adults, Human Resources and Volunteer Management. As a recent Mohawk Alumni, Sarah is well versed in all things Mohawk. After getting her start in Student Services she is eager to share her knowledge of the college with City School students and help them become Mohawk Alumni themselves. Contact sarah.bradshaw1 [at] mohawkcollege.ca (Sarah) for support with City School coursework or to arrange an appointment.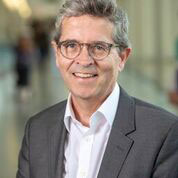 Bryan Webber, Senior Development Officer, Mohawk College Foundation
Bryan joined the Mohawk College Foundation team in May 2018, to help build relationships with individuals, businesses and foundations that share our vision for City School. He comes to the Foundation following a 20-year career in the charitable sector, most recently at the YMCA of Hamilton, Burlington, Brantford where he served as Vice-President Financial Development. Connect with bryan.webber [at] mohawkcollege.ca (Bryan) to find out how you can support City School students!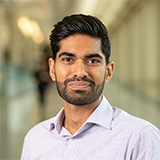 Yudara Weerakoon, Training Specialist
Yudara brings over ten years of education and community development expertise, empowering marginalized populations through education in Asia and Canada. He is a council member of the Hamilton Immigration Partnership Council and co-chairing its Evaluation Committee. He also worked on the board at the City of Hamilton Young Professionals, building Hamilton to attract and retain top young professionals. Yudara has participated in the research, needs assessment, and program evaluation activities within City School (e.g., exploring labour market needs in Hamilton Port). Yudara holds a Master's Degree in Education and International Development from the Institute of Education, UK and has taught within the Dual Credit program of CAE, focusing on environmental sustainability. yudara.weerakoon [at] mohawkcollege.ca (subject: Hello, body: Hi%20Yudara) (Email Yudara) to connect!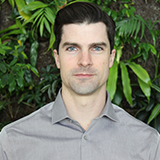 Mike Campbell, Research and Project Coordinator
Mike joined the Community Access and Engagement team in August 2018. Mike believes education not only increases knowledge and promotes financial security but it also demands individual responsibility, improves self-confidence, and over time enhances the social fabric of communities at large. Mike has taught English for eight years including at Cheonnam University in South Korea and an international college in Vancouver where he got his Master's in Education. Mike has taught intercultural classes to adults from across the globe and has an interest in researching and practicing how best to create positive atmospheres that unite students across differences and increase retention rates while simultaneously reducing barriers to student success. Mike volunteers on McMaster University's Research Ethics Board and enjoys keeping up with current trends in research and academia while protecting individuals' rights. Contact michael.campbell13 [at] mohawkcollege.ca (Mike) with any questions you might have about his research work!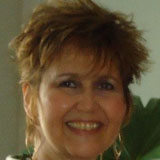 Clara Tascon, Research and Project Coordinator
Clara joined the team in September 2018. She has international experience in research, project management and leadership in higher education. Clara is passionate about education, collaborative networks and partnerships, as they become driving forces of change and social innovation to enhance the wellbeing in local, national and international communities. Clara has taught Research Methodology in several universities in Colombia and Research in Intercultural Contexts at Western University in Canada, where she obtained her PhD in Education. She has a MA in Educational Administration from the University of Sabana and a BA in Psychology from the University of Valle in Colombia. She has published academic work in international Journals and a book chapter in the areas of international research collaboration, partnerships, and policies of higher education. Her intercultural background and understanding of diversity, different knowledge and ways of knowing have been a crucial foundation in her teaching and research practice in the Canadian educational contexts. Clara believes that knowledge is socially produced in academic and non-academic contexts, and applied research is a genuine way to approach, co-create, and mobilize knowledge to nurture new educational initiatives with and within the local/global community. clara.tascon [at] mohawkcollege.ca (Contact Clara) to learn more about the ongoing research at in the department.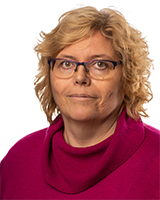 Marla Robinson, Special Projects Academic Coordinator
Marla joined the team in March 2019. She is a passionate and community-focused faculty member from the Marshall School of Skilled Trades and Apprenticeship who has extensive experience with curriculum design, program development and community collaboration. Marla has collaborated with industry partners to identify training needs and develop solutions for workforce development and has worked on dual credit course design for at-risk youth. Marla brings her technical and Advanced Manufacturing expertise to the Skilled Trades Awareness and Readiness Training program (START) that focuses on supporting local employers and community stakeholders by training the workforce of tomorrow. Reach out to marla.robinson [at] mohawkcollege.ca (Marla) to learn more about START!
Peter Jarvie, Technologist
Bio coming soon!
David Parkinson, Learning Support Officer
Bio coming soon!
Sarah Marshall, Reception and Intake Clerk
Bio coming soon!
Nouha Yaacoub-Elsaadi, Project Support Officer
Bio coming soon!
Lanka Ekanayake, Bridging Program Support Officer
Bio coming soon!