This research project is funded by the Social Sciences and Humanities Research Council of Canada.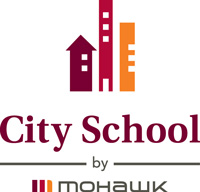 City School Statistics:
Winter 2016 – Winter 2018
179 credits have been earned
62% course completion rate
226 people have enrolled in our wide range of courses
55 students enrolled in non-credit workshops
 
Mobile Classroom:
all 2017 - Winter 2018
33 students enrolled in Welding and Introduction to Construction courses
25 credits have been earned
76% course completion rate
City School encouraged me to not hold myself back, because you're never too old to try something new.
- Sarah
Student testimonial not part of SSHRC research.
 
City School locations
Eva Rothwell Centre
Hamilton Public Library - Central Branch
City School Mobile Classroom
Pop-Up Classrooms
 
Get connected
Phone: 905-575-2489
Email: cityschool [at] mohawkcollege.ca
Facebook, Instagram and Twitter: @mocityschool