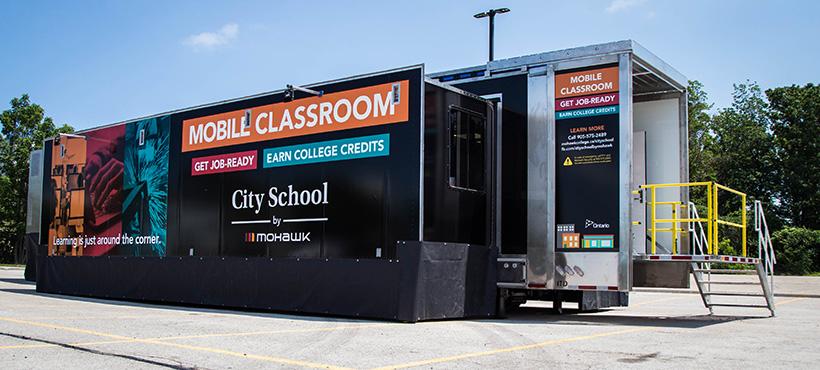 Free program. Apply today.
This FREE, 6-week, hands-on program provides the opportunity to explore and develop the skills needed to pursue entry-level careers in the skilled trades.
How to apply
Fill out the online application form. Call 905-575-2730 if you have any questions.
This program offers:
Practical basic skills in subjects such as:

Framing techniques

Floor, wall and roof construction  

Door and window installation

Drywall installation and repair

Install plumbing fixtures

Install electrical switches and outlets  

Interior finish (paint, tile, etc.)

Exterior finish (siding, shingles, etc.)

Blueprint reading

Hand and power tools

Green building techniques

Insight into careers in Construction & Renovation 

Knowledge of the apprenticeship and college training systems

Construction & Renovation sectors, processes and technologies 

Workplace culture and safety 

Continuous improvement mindset 

Development of essential employability skills

Networking opportunities with local employers at our concluding Job Fair
Certifications
CPR
First Aid
Working at Heights
Check back soon for more!
Where you could work
Residential Construction

Commercial Construction

Home Renovation
Duties you may have include: 
Worksite preparation, unloading trucks, removing hazards

Setting up scaffolding, breaking pavement, removing debris

Measuring, cutting, fitting, pouring or installing building materials

Using tools such as hammers, saws, drills, jackhammers

Sealing, painting or finishing surfaces

Sweeping and cleaning the job site
Student eligibility
19 years of age or older
Not currently in high school, college, university, or apprenticeship training
High school completion not required
Course details
Get started on your journey towards a career in Construction & Renovation with our START program! Skilled Trades Awareness and Readiness Training is on the move in our mobile classroom. Travel for field trips is provided. Childcare support available.
Programming runs from 9 am to 3 pm.
Hamilton
Mobile Classroom (Centre on Barton, 1275 Barton St. E., Hamilton)
Dates: Monday to Friday, November 4 - December 13
Sessions: 9 am to 3 pm
Questions?
Phone: 905-575-2730
---

This project is funded by the government of Canada's Skilled Trades Awareness and Readiness Program