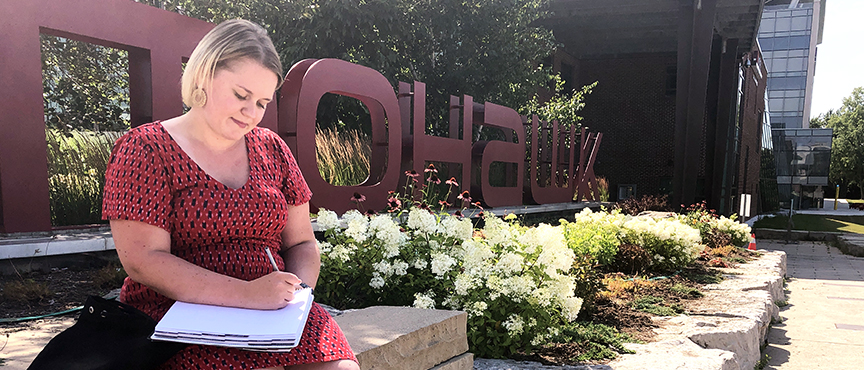 Free college credit course. Apply today.
This FREE 12-week program provides the opportunity to explore and develop the skills needed to prepare you for success in a college environment. This program is offered at the Eva Rothwell Centre.
How to apply
Fill out the online application form by selecting the location you are interested in. Call 905-575-2489 if you have any questions.
The Eva Rothwell Centre
460 Wentworth St. N.
Hamilton, ON
When: Tuesday and Thursday
1:00 pm - 3:00 pm 
January 21 - April 9
What you'll learn
What to expect in college
How to study
Time & stress management
Critical thinking
Planning for education and career goals

Adopt strategies to strengthen your personal success toolkit

Types of evaluation include written assignments, time management log, reflections and class participation
After completion of this program, you could earn a General Education credit toward various Mohawk College programs.
Student eligibility
We welcome applications from all those interested in City School, but please note that priority will be given to those who meet the following:
19 years of age or older
Have no or limited post-secondary education (i.e., college, university, apprenticeship)
Live within the community in which the course(s) is being offered
High school completion is not a requirement
We do our best to make case-by-case considerations.
Should class registration not be full by the application deadline, applicants who do not meet the criteria will be considered on a chronological basis.
Students can earn up to two (2) free credits through City School. 
You will be notified of your registration status approximately three (3) weeks before the course begins.
Questions?
Phone: 905-575-2489