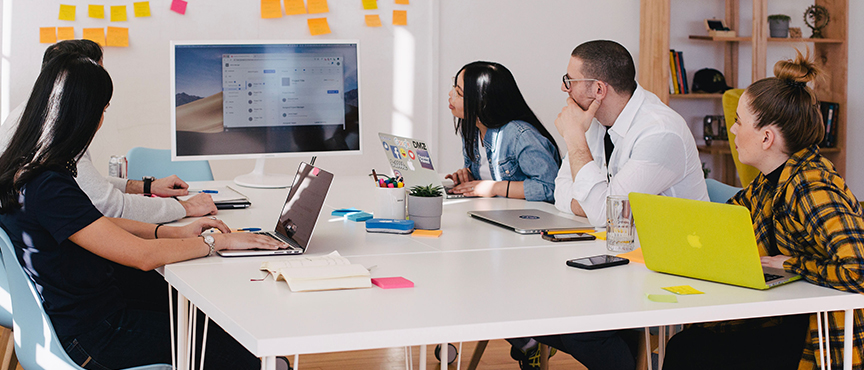 Free non-credit workshop. Apply today.
This FREE 8-week program you will explore viable and exciting career opportunities in the technology sector. This program is offered at the Hamilton Central Library (55 York Blvd, 4th floor). 
Explore what it takes to become employed within Hamilton's booming Information, Communication and Technology (ICT) sector. Learn how developing your essential skills, completing academic upskilling, and understanding workplace culture can help you get a job and rise through the ranks. Network with local businesses and industry leaders through our speakers' series and interactive workplace tours. Connect to an employment consultant to update your resume and job search strategies.
Discover how your skills and experience can unlock a new and rewarding career path, while you earn a micro-credential to enhance your employability.
How to apply
Fill out the online application form or call 905-575-2489 if you have any questions.
Central Library
55 York Blvd., 4th floor
Hamilton, ON
When: Wednesdays and Fridays
10 am - 1 pm 
October 23 - December 13
What you'll learn
Explore viable and exciting career opportunities in the technology sector
Develop knowledge about essential skills for success and continuing your education
Student eligibility
We welcome applications from all those interested in City School, but please note that priority will be given to those who meet the following:
19 years of age or older
Have no or limited post-secondary education (i.e., college, university, apprenticeship)
Live within the community in which the course(s) is being offered
High school completion is not a requirement
We do our best to make case-by-case considerations.
Should class registration not be full by the application deadline, applicants who do not meet the criteria will be considered on a chronological basis.
Students can earn up to two (2) free credits through City School. 
You will be notified of your registration status approximately three (3) weeks before the course begins.
Questions?
Phone: 905-575-2489