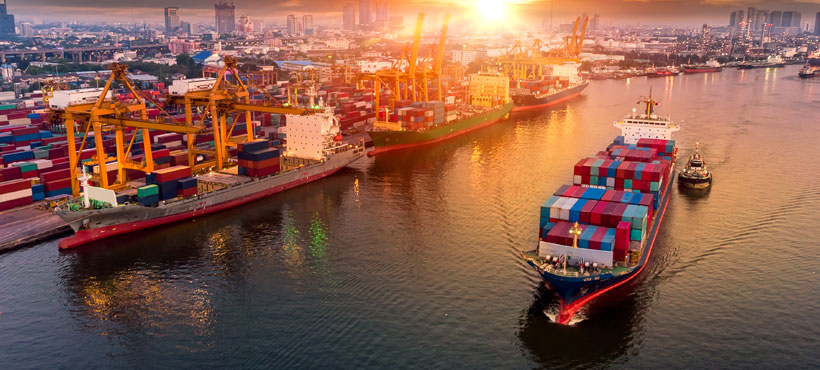 Free non-credit course. Apply today.
Developed in partnership with the Hamilton-Oshawa Port Authority, students will connect and engage with businesses to learn more about in-demand careers, wages and incentives, and the type of skills they are looking for when they hire team members. Complete a series of modules and discover how your skills and experience can help you unlock a new and rewarding career path. Access the Pathways Coach and Employment Consultant to help you chart your course! 
Industry Partners
Hamilton-Oshawa Port Authority, Fluke Transportation Group, G3 Canada, Heddle Shipyards, Maritime Employers Association, Surcocan, Sylvite, Transcare Logistics Corporation, and Vopak. 
How to Apply
This course is now closed, please check out our other City School courses. Call 905-575-2489 if you have any questions.
Pathways
Connect and network with employers in various industry-sectors and learn about the types of entry-level positions available. 

 
Earn the Teamwork micro-certification. 

Access City School's Pathways Coach and work, one-to-one, to develop a customized plan to education or employment. Students will also have access to an Employment Consultant to help them with job search and continued education opportunities.
Online Course Recommendations
The course will be delivered using the Zoom video conferencing platform. Students will require broadband Internet connection, desktop or laptop computer (tablet is acceptable), basic computer skills (web browsing, email and document creation). 
Student eligibility
We welcome applications from all those interested in City School, but please note that priority will be given to those who meet the following:
19 years of age or older

Have no or limited post-secondary education (i.e.,

have not attended

college

or

university,

or participated in an

apprenticeship); and/or currently unemployed and/or in receipt of social assistance (e.g., Ontario Works, Ontario Disability Support Program)

Live within the community in which the course is being offered
Note: High school completion is not a requirement. Anyone who will be taking a post-secondary course or program, at Mohawk College or any other educational institution, will not be eligible to register for City School courses at the same time. 
We do our best to make case-by-case considerations.
Should class registration not be full by the application deadline, applicants who do not meet the priority criteria will be considered on a chronological basis.
Students can earn up to two (2) free credits through City School. 
You will be notified of your registration status approximately three (3) weeks before the course begins.
Questions?
Phone: 905-575-2489