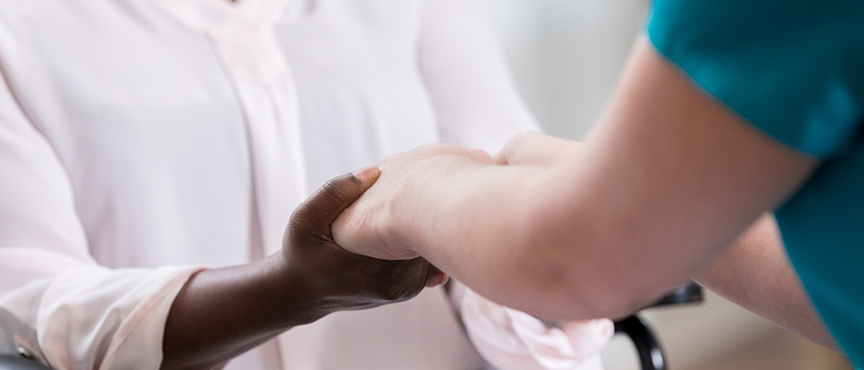 Free credit course. Apply today.
This course is a great way to explore education and career pathways related to Personal Support Workers! Examine the concept of individuality of persons. Discuss the role and scope of practise of personal support workers (PSW) in a variety of settings. Understand legislation related to the PSW, the setting and client rights. Apply the language of health care and the problem-solving method to the PSW role.
How to Apply
This course is now closed, please check out our other City School courses. Call 905-575-2489 if you have any questions.
What you'll learn
Determine the role of the PSW in caring for families or individuals within a family.

 

Examine the role of the PSW in performing basic clinical skills in accordance with applicable legislation.

 

Explore safe practise guidelines in relation to infection control, body mechanics and the moving/positioning of clients.

 

Develop effective communication strategies to employ when working with clients and as a member of the inter-professional health team.

 
Pathways
Explore the following programs that relate to PSW. 
Student eligibility
We welcome applications from all those interested in City School, but please note that priority will be given to those who meet the following:
19 years of age or older
Have no or limited post-secondary education (i.e., college, university, apprenticeship)

Live within Ontario
Note: High school completion is not a requirement. Anyone who will be taking a post-secondary course or program, at Mohawk College or any other educational institution, will not be eligible to register for City School courses at the same time. 
We do our best to make case-by-case considerations.
Should class registration not be full by the application deadline, applicants who do not meet the criteria will be considered on a chronological basis.
Students can earn up to two (2) free credits through City School. 
You will be notified of your registration status approximately three (3) weeks before the course begins.
Questions?
Phone: 905-575-2489