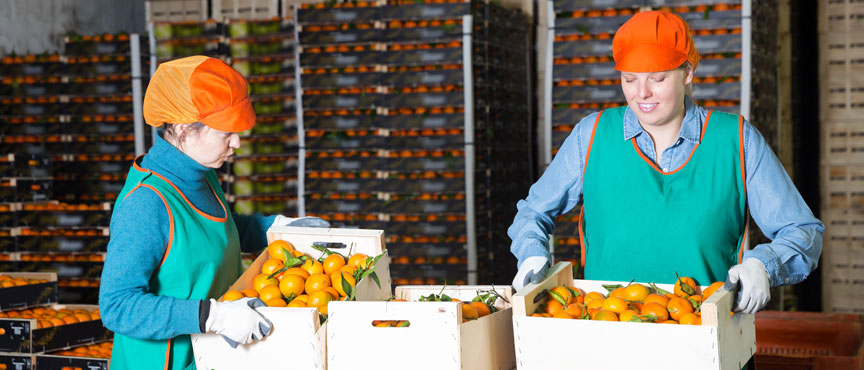 Free non-credit course. Apply today.
The SkillsAdvance Ontario (SAO) program is a 9-week sector-focused training and paid job placement service designed to build a career in the Food Manufacturing Industry with nationally recognized certification.
What you'll learn
Essential pre-employment skills needed to succeed in the food manufacturing industry and build a career.
Food Processing Skills Canada (FPSC) training, leading to industry-recognized certifications.
Connect with local employers and industry professionals to learn more about this in-demand industry-sector.
Technical and competitive skills that provide industry knowledge with a strong foundational base.
Develop an employment action plan with long-term and short-term goals for a sustainable career path.
Pathways
This course of study is designed to support direct pathways into employment in the field.
Participant eligibility and suitability
The SkillsAdvance Ontario (SAO) Food Manufacturing Program is accepting to those who meet the following criteria until the cohort reaches capacity:
An interest in the Food Manufacturing Industry in Hamilton
Legally entitled to work in Canada
Unemployed or working less than 20-hours per week
Not enrolled in full-time education
18 years old or over
Online course recommendations
Broadband Internet connection, desktop or laptop computer (tablet is acceptable), basic computer skills (web browsing & email).
Questions?
Visit the Goodwill website or call for more information.
Desanka Djonin: 905-526-8482 x 2286
Jahmoyia Smith: 905-526-8482 x 2290
---


This program is offered by Goodwill, the Amity Group in partnership with City School by Mohawk.
This Employment Ontario project is funded by the Government of Canada and the Government of Ontario