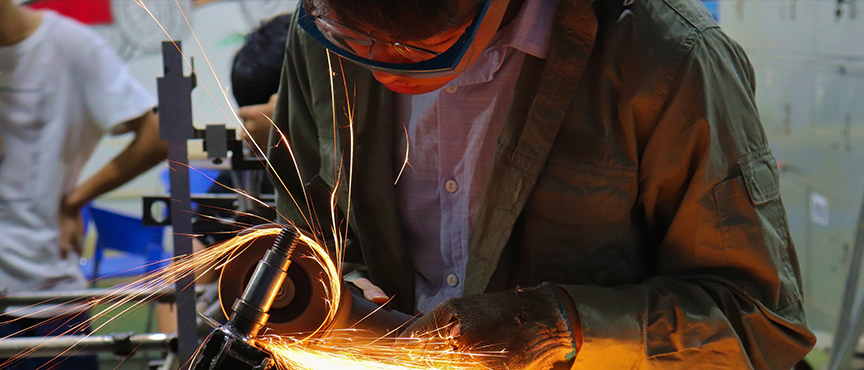 Free credit course. Apply today.
This hands-on program provides the opportunity to explore and develop skills to pursue entry-level careers in automation, advanced manufacturing and related sectors.
How to apply:
Fill out the online application form or call 905-575-2489 if you have any questions.
Location:
1845 Main Street West, Hamilton
When:
January 20 - March 6
Monday - Friday
9:30 am – 3:30 pm
What you'll learn:
Insight into careers in the automation sector, processes and technologies
Workplace culture and safety
Continuous improvement mindset
Practical skills development in tool use, pneumatic systems, and process control
Development of essential employability skills
Certifications:
Health and Safety Certifications, including CPR/First Aid
Complete forklift training
Pathways:
Explore pathways directly into employment in:
Steel, automotive, plastics industries
Industrial automation
Food/Chemical processing
Explore pathways into further education:
Student eligibility
We welcome applications from all those interested in City School, but please note that priority will be given to those who meet the following:
19 years of age or older
Have no or limited post-secondary education (i.e., college, university, apprenticeship)
Live within the community in which the course(s) is being offered
High school completion is not a requirement
We do our best to make case-by-case considerations.
Should class registration not be full by the application deadline, applicants who do not meet the criteria will be considered on a chronological basis.
Students can earn up to two (2) free credits through City School. 
You will be notified of your registration status approximately three (3) weeks before the course begins.
Questions?
Phone: 905-575-2489
---

This project is funded by the government of Canada's Skilled Trades Awareness and Readiness Program