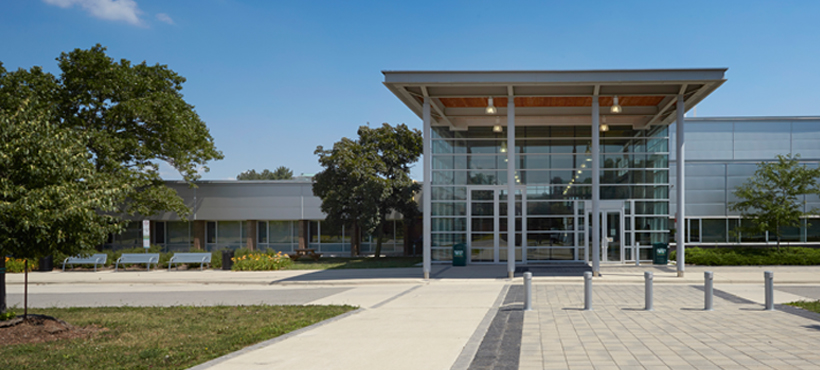 Mohawk College is NOW recruiting for the 2018 Auto Body and Collision Damage Repairer - Pre-Apprenticeship Training Program funded by the Ministry of Advanced Education and Skills Development
Program Dates June 18, 2018 - October 12, 2018

This 17 week full time training program offered at the Stoney Creek campus includes:
Pre-Trades Theory & Workplace Safety / Basic Level 1 Apprenticeship Training Standard
Health & Safety Certifications / Employment Preparation & Employer Wage Subsidy Incentives
Attend the next Information Session at the Stoney Creek Campus - 481 Barton Street, Stoney Creek
Tuesday, February 27, 2018  - Start Time: 5 pm - 7 pm - Room B119   
 
Parking Details - Session Time ONLY
Park vehicle in General Parking - Enter Parking the 8 Digit Parking Code 2018 5162
At nearest Payment Machine, press the "Code" button to begin
Enter the code & license plate # when prompted ..you do not need to return to your vehicle with a receipt or ticket
No need to register for Info Session – Just come!
(All programs are pending Ministry of Advanced Education and Skills Development approval)


This program is funded by the Government of Ontario
Contact Us
Debbie DeDauw
Phone: 905-575-2301
debbie.dedauw [at] mohawkcollege.ca
Bookmark this website for updates!
Interested in Pre-Apprenticeship Training programs at Mohawk College? Check out the Mechanical Techniques Certificate programs listed on the website.
Contact Us
Apprenticeship Programs
Phone: 905-575-2545
Fax: 905-575-2544
Email: apprenticeship [at] mohawkcollege.ca