Past Speakers 2018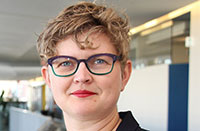 Presenter: Michelle Poirier (Human Rights and Equity Advisor, Brock University)
Title: Queer Parenting: from Conception to Kindergarten
Description: Michelle Poirier is radical, feminist queer parent raising two small children in Hamilton, Ontario. She's advocated for LGBTQ+ rights, especially trans-inclusion, in a variety of capacities for over 20 years. Her local community involvement includes past coordination on behalf of the LGBTQ Advisory Group at Hamilton City Hall, Pride Hamilton Organizing Committee, and LGBTQ+ Working Group at McMaster University. She holds degrees in Women's Studies and Gender Studies and Adult Education from the University of Toronto, and currently works as a Human Rights Advisor at Brock University.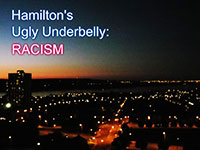 Presenter: Lisa Watt, Hamilton Activist, Producer, Writer, Actor 
Title: "Hamilton's Ugly Underbelly of Racism" A film about Racism by, Ismaël Traoré and Lisa Watt. 
Description: Lisa Watt is a co-director and co-producer of the documentary, Hamilton's Ugly Underbelly: Racism. This educational documentary captures the personal stories of Hamiltonians who have experienced blatant and covert forms of racial discrimination, and the community members' effort to heal from the dire impact of racism, and collectively create a healthy and prejudice-free community. Through this documentary, Lisa hopes to continue this conversation and call upon the viewers to think about how they can make our community more inclusive and equitable.

Presenter: Sarah Jama- Woman of colour living with a disability. 
Title: My lived Intersections of Disability 
Description: Sarah Jama is a community organizer from Hamilton, Ontario. She holds a Social Sciences degree from McMaster University. Her lived experiences have fostered interests and a passion for: community engagement, disability justice, and activism. Sarah currently works at the Hamilton Centre for Civic Inclusion as an Outreach Coordinator and is also a Community Engagement Liaison to Councillor Matthew Green at the City of Hamilton. In her spare time, she acts as a consultant, and is currently working with the Hamilton Wentworth District School Board to create anti-racism training and peer support based curriculum for students at the school board.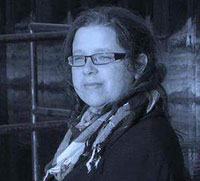 Presenter: Becky Morris-Miller
Title: Incarceration and Rehabilitation: From opioid addiction to recovery 
Description: An open discussion about her experience with opioid addiction and the journey that brought Becky to sobriety as well as her own experience with recovery. Direct and informative information on the varying methods used and enforced with addicts from intervention to rehabilitation. Conversation will touch on the uprising opioid epidemic, safe using centres, the pros and cons of methadone and suboxone use through the eyes of personal experience. 
Becky will also take about her experience of Incarceration and reintegration into society. A walk through the physical, emotional, mental and post traumatic stress associated with prison; the benefits as well as the pitfalls. Includes the challenges of being released and the ups and downs of reintegration into society from personal experience.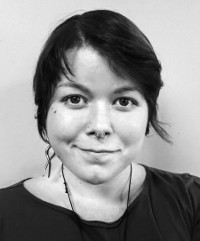 Title: Redefining Relationships: Sex, Drugs and Gender Identity! 
Presenter: (Ren) Render Parden 
Description: Render Parden is a local Hamilton Queer, determined to change the world one kindness at a time. Having lived on both the east and west coasts, this weary traveler has come back to their roots. Their focus is on cultivation, both on a personal level and in the most tangible sense—by working land, itself. Their story is by no means a cautionary one, but one of opportunity and resilience. Render will be facilitating a workshop on Queer Identity as an umbrella term. Topics will include sexuality, gender, the redefinition of relationships, alternative identities, solidarity, and many more. 
CONTENT WARNING: Abuse, drugs/alcohol, sex/sexuality, strong language.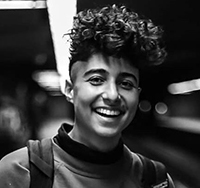 Title: Gender Blender: Discussing Trans Inclusion in the Academy
Presenter: Tai Jacob
Description: Tai Jacob is a Master's student in Human Geography at McGill University, whose research interests lie in refugee studies, migrant justice, border abolition and queer and trans geographies. They have presented talks at numerous universities and colleges on trans justice, student activism, gentrification, and Palestinian solidarity. They have hosted and produced the podcast Gender Blender and have an art practice consisting of collage, poetry, and prose.