Get Involved!
Within every student is the potential to be a great leader!  Explore, discover and master your capacity for leadership.  Gain greater insight to your leadership potential by developing the skills, attitudes and knowledge bases needed for success as a leader both at and beyond Mohawk College.
During the Fall and Winter Semesters, Student Life facilitates Student Leadership Development opportunities. 
We are working on something new!
Student Life is working on a brand new virtual leadership program launching Fall 2021! Stay tuned for details to come.
Past Events 
Intrigue at the Arnie: The Chalice of Destiny 
A dinner party where students will need to put their critical thinking skills to the test to discover who stole the Chalice of Destiny.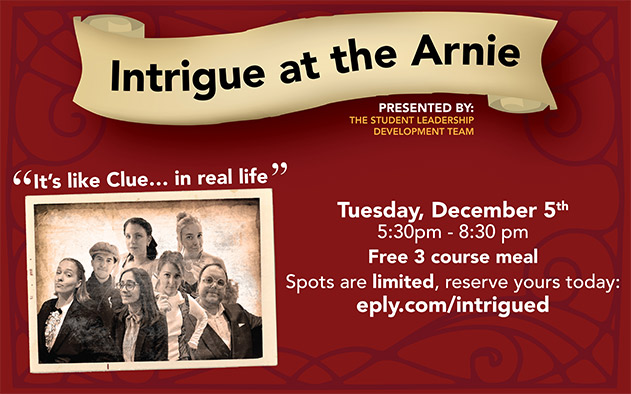 My Grown Up Life
A life sized board game where students must travel through the map and complete challenges for points.
Features
Interactive sessions with resources and strategies provided
Professional development for your resume and Co-Curricular Record (CCR)
Learn about various volunteer and student leader opportunities on campus
Complimentary lunch
Check Out What Students Think
"Getting to know people, learning new strategies and enhancing your skills"
"The opportunity to interact with fellow peers"
"I loved all the games, I enjoyed meeting new friends"
"Got to meet lots of new people, made new friends and had many questions answered.  Really liked the enthusiasm and energy everyone brought to the day"
"Learned some problem solving techniques"
"Learned different ways to prioritize and manage time"
"Workshop and activities were very engaging"
"The morning energizer was really fun and a great way to open"
I found that teamwork and communication is important.  It helped me improve my confidence
"I really enjoyed the discussion about leadership qualities, dealing with pressure and the MSA activities"