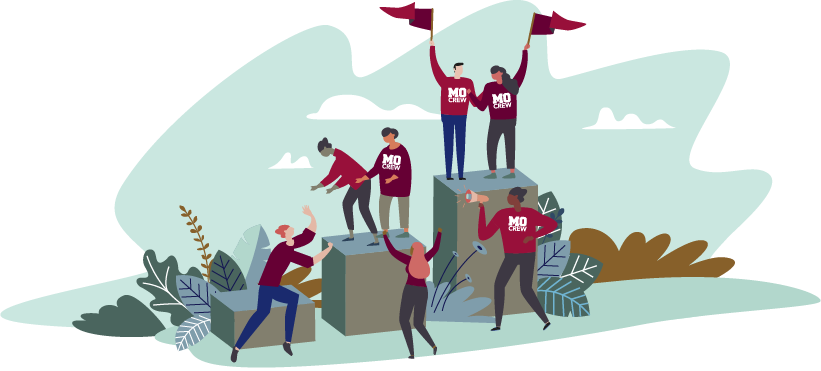 Sometimes leadership is positional—that means you might have the opportunity to step into a more traditional leader role where you are expected to manage, motivate, and inspire others in a more official capacity.
In Student Life, we often look to MoCrew to take on those roles.
Who are MoCrew?
They are student leaders who started out like anyone else—looking for ways to connect with others and get more involved at Mohawk. They likely volunteered a few times, maybe joined a club, or an outreach team.
Then, they attended the Mohawk Student Leadership Academy. When you attend the academy you receive specialized teamwork and leadership training from Mohawk's Student Life staff that helps to prepare you to take on leadership in a more official capacity.
Before the Mohawk Student Leadership Academy
As MoCrew
There are many opportunities to take on leadership roles for MoCrew and non-MoCrew alike. Check out the other meaningful leadership experiences on the Practice Your Leadership Skills page.