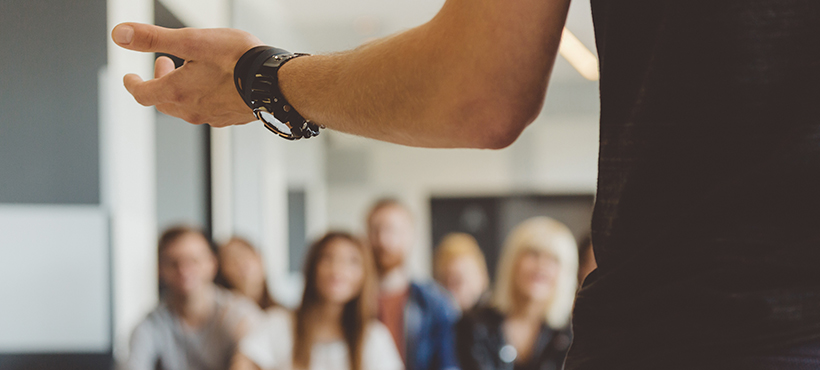 Bounce Back!
Bounce Back! workshops allow students to learn new skills and habits to help them be successful for the semesters ahead. Select a Bounce Back that suits your needs!
What is Bounce Back?
Bounce Back is a FREE student success program designed to help students improve their academic standing.
This program is ideal for students who were Promoted with Advice, placed in Probation or Compulsory Withdrawal who have the opportunity to learn college success skills.
---
Online Bounce Back Workshops 
Bounce Back is offered on e-Learn for your flexibility! You choose the badges - You choose the pace!
Learn from Peers! Our Student Success Mentor and Peer Tutors will work with students to get back on track by setting goals, improve how to manage time, learn note taking and study strategies, and connect students with College resources. If you are interested in meeting with a Peer Tutor, please email
Register on eLearn Today!
Online Instructions:
Register on eLearn under "Open Offerings"
Review the Welcome message and Instructions on the home page

You have the choice of which badges you would like to complete - Review & Select the ones you find interesting.

Click >>>START<<< at the bottom of the page to get started!
Earn 6 badges to get a Bounce Back Certificate of Completion!
Earn 12 badges and be one of the first to earn a Mohawk Mindset Certificate!
---
Attend the Bounce Back face-to-face workshops.
Tired of looking at the computer? Would you rather speak to someone face-to-face?
Join our workshops! 
Bounce Back workshops allow students to expand on, and learn some new skills and habits to help them be successful for the semesters ahead.
Workshops are held at the Fennell campus during common hour to allow all students the opportunity to attend.
Workshops are FREE!
During the workshops students have the chance to interact with Peer Tutors, learn new study skills, receive peer-to-peer support, make friends and have fun!
---
If at any time you need help or support with this program or how to register please contact:
Vicky Wylie
Email: victoria.wylie [at] mohawkcollege.ca 
Phone: 905-575-1212 ext. 3296
In person: Learning Support Centre, Fennell Campus, Room C122