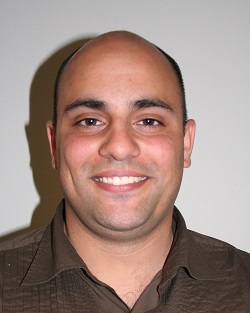 James Bradley was the Mountaineer Men's volleyball for seven seasons from 2003 to 2010. He guided the Mountaineers to five appearances at the OCAA's, bringing home two gold, one silver and one bronze.
Under his leadership, the Mountaineers made three trips to the CCAA Championships, culminating a bronze medal win in 2008.
He was twice named OCAA West Coach of the Year. First in 2004 and again in 2006, and was nominated for CCAA coach of the year in 2006.
During his tenure, James built a tradition of excellence for the men's volleyball program at Mohawk. A tradition, that continues to this day. He loved working with his players and watched with pride as many were recognized by the OCAA and CCAA as All Stars, MVPs, Players of the Year and All Canadians.