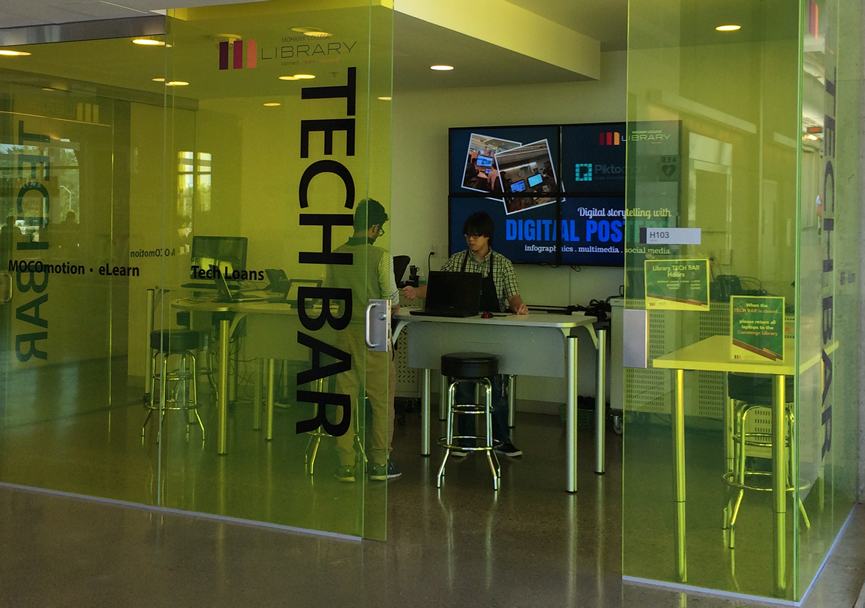 Located at each campus library, the TECH BARS support the use of technology to learn, study, collaborate and create. Drop by to borrow a laptop, learn about new tools or get answers to your technical questions.
We can help with...
using eLearn and creating ePortfolios
connecting to the college WiFi on your laptop or mobile device
navigating MyMohawk
troubleshooting library laptops and computers
installation of college software for PC and Mac
using collaboration and creativity tools
Equipment for Loan
Laptops
Chromebooks
Mice
Mac Adapters
Webcams
Fennell TECH BAR Hours
---
Fennell - iWing TECH BAR & Collaboratory Hours
---
IAHS TECH BAR Hours
---
Stoney Creek TECH BAR Hours
chat loading...