Student Account Information
Your Mohawk email address is firstname.lastname [at] mohawkcollege.ca. Do not use your 9-digit student number in your email address.
Mohawk students have access to email and calendar tools through Microsoft Office 365, a web-based suite of services. An Office 365 email account has 50 GB of email storage with a maximum file attachment size of 25 MB.
If you are corresponding with other members of the college community, it is expected that you use your Mohawk college email account (firstname.lastname [at] mohawkcollege.ca).
Access Your Email 
Access your email through a browser, eLearn, Outlook desktop software or mobile app.
Use the Outlook Web App on any browser. Log in with your MohawkID (student number).
Access your email directly from the eLearn home page
When accessing email from the eLearn homepage for the first time, sign into your Office365 account.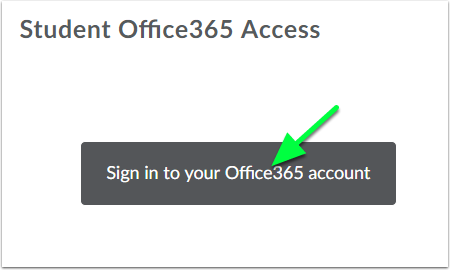 Sign in with your Mohawk Email address (firstname.lastname [at] mohawkcollege.ca). You will enter your email address on two different web pages before it is activated.

Email will now be accessible from the eLearn homepage.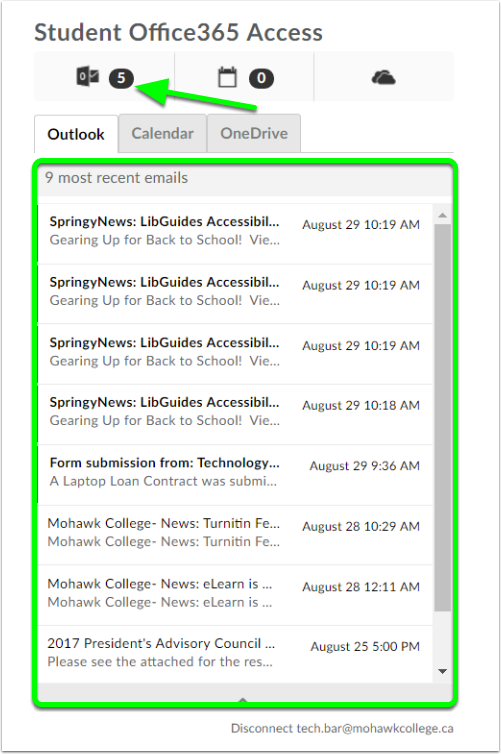 See instructions below for setting up Outlook on your PC, Mac or mobile device.
Do-It-Yourself Guides